FINDING A TOILET

Finding a toilet when away from home remains a primary concern for nearly 20,000 New Zealander's living with Crohn's disease or ulcerative colitis. People living with Crohn's or colitis live in constant anxiety because of a lack of bathroom access and must plan their daily activities around being close to a toilet facility. Unfortunately it is also one of the reasons why so many cut down on social activities and in some cases stop going out altogether.
Crohn's and Colitis New Zealand wants to reverse this isolation and help create awareness, understanding and improved access among communities.
CAN'T WAIT? DON'T WAIT!

The CCNZ toilet card clearly states that the holder has a medical condition and needs to use a toilet quickly. Although it does not guarantee you access to a toilet, most places you visit will be willing to help you. The card is a small, credit sized card, designed to fit easily into your purse, wallet or pocket. You can show the card when you're out shopping and socialising and it may help you gain access to a toilet.
If you would like a "I Cant Wait" toilet card please email us and the card will be posted out to you.
PUBLIC TOILETS - NZ
For patients with Crohn's disease and ulcerative colitis, finding the nearest available toilet can often be a critical situation. Although this website is intended for patients of Inflammatory Bowel Disease (IBD – an umbrella term for Crohn's Disease and ulcerative colitis), it is also a great resource for any New Zealander, including parents with young children.
For your convenience this website is also mobile compatible, for finding nearby toilets when out and about.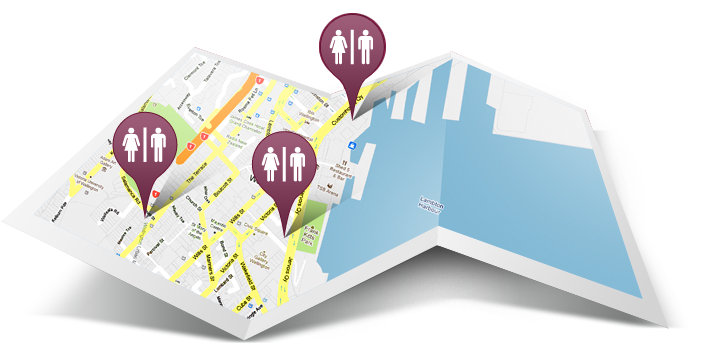 FINDING A TOILET OVERSEAS