GET INFORMATION
BETTER INFORMATION = BETTER HEALTH!

Crohn's and Colitis New Zealand offers a wide range of resources to help make life more liveable for people living with Crohn's and Colitis through better understanding and management their disease.
Take control of your health by learning more!
'MOVING-ON' NEWSLETTERS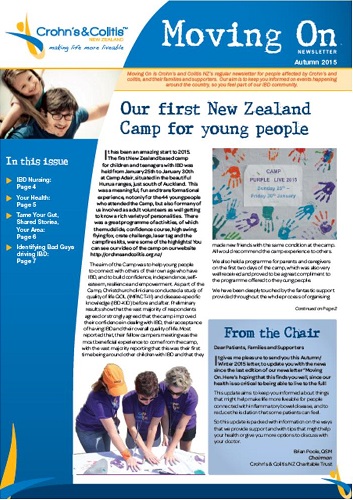 'Moving-On' is the newsletter of Crohn's and Colitis New Zealand for people living with these diseases, their family and friends, and interested New Zealanders.
Subscribe to our newsletter and get the latest news on managing your health, research & treatments, PLUS inspiring volunteer & patient stories.
'LIVING WITH IBD' HANDBOOK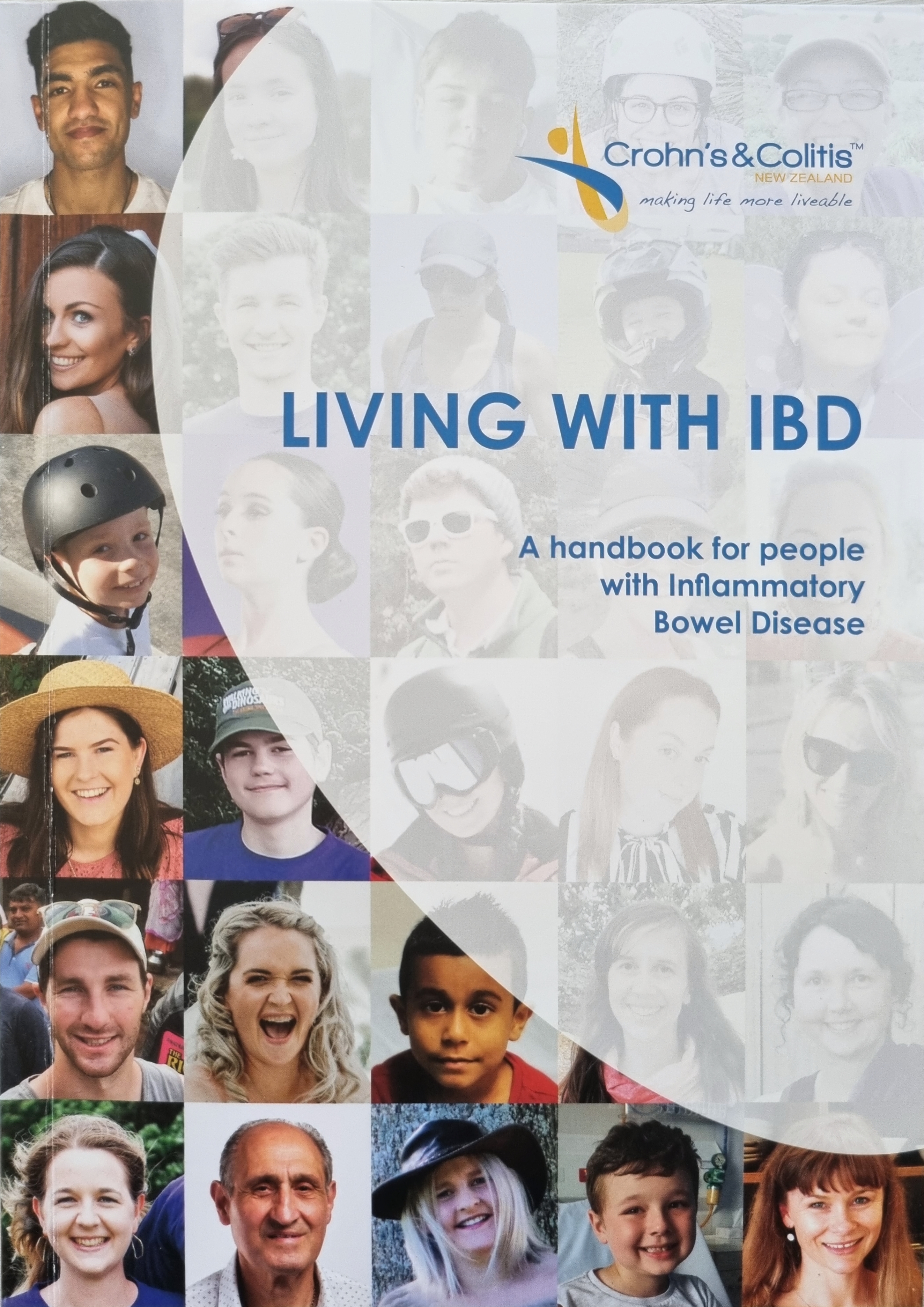 This handbook provides information about Crohn's disease and ulcerative colitis for people affected by either of these diseases and their family and friends.
The IBD Handbook is available in PDF format here.
A GUIDE FOR PATIENTS WITH ULCERATIVE COLITIS

This guide enables patients with ulcerative colitis to record the details of your health on the same points-system as your medical team is likely to use and is called "How to complete your own Simple Clinical Colitis Activity Index
The idea is that, before appointments, you can fill it in with the details about your symptoms that the medical team are likely to ask about. Or, if you think that your colitis is flaring up, you could fill it in at home to verify this and then, if you need to seek medical help, you have got the information that the medical team will need to be able to take care of you. Our thanks go to Dr Russell Walmsley of North Shore Hospital for his work on this.
QUICK LINKS