KORRIN BARRETT - 'LIFE UNLIMITED' STORY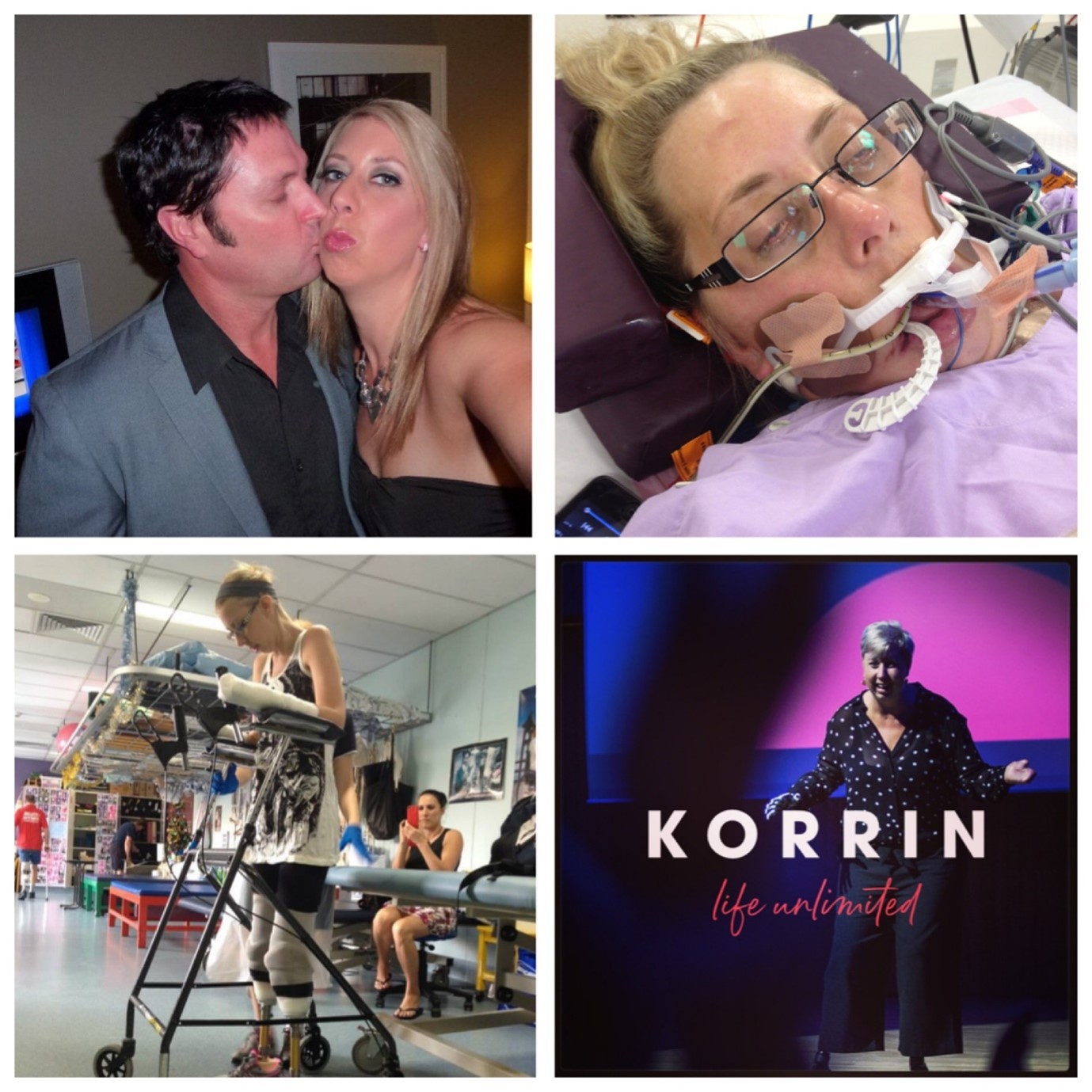 Korrin tells people "There are three choices when something rocks your world; give in, give up, or give it all you got. I chose the latter".
Korrin Barrett spoke at our Support Group Coordinators conference in August 2022, she also wrote a story for our #wecantwait campaign. Here is her story.
8 years ago, I had reversal surgery on my ileostomy, and it has absolutely changed my life! I do know just how much getting a bag can improve the lives of so many but for me, having an ileostomy bag was beyond demoralising...here's why!
In March 2012, while I was living in Australia, I lost my 52-year-old mother to bowel cancer so when I started experiencing horrendous pain and blood in my stools in the July of that year, I feared the worst and went to see my GP. I had a colonoscopy in August and was told I had very severe Ulcerative Colitis, I was put on anti-inflammatories and a steroid and told 'you'll be right'...2 weeks later I'm in hospital with fevers, extreme pain and feeling like I might die...7.5 months later I got out of hospital!
Turns out I had a perforated bowel and the hospital had dosed me up on morphine for 7 days instead of finding the cause. I was rushed in for emergency surgery, had 90% of my large bowel removed and was given an ileostomy bag...I was 33 years old and thought my life was over just because of a small bag attached to my stomach, little did I know that was the going to be the least of my problems!
Sepsis meant my body started shutting down, I was rushed in for another surgery and my lungs failed. I was placed on life support and given a 5% chance of survival. I survived but as a result of the sepsis I had to have all 4 limbs amputated, hence the next 2 years with a bag and no hands was absolute hell! I had numerous blockages and surgeries to untwist my bowel and then in 2014 a colorectal surgeon took a chance and successfully performed my reversal surgery. I now have a j-pouch, have to be on life-long antibiotics and an immunosuppressant BUT I have quality of life and independence.
I'm now back in NZ, healthy, living life to the absolute full and for now the medication is working, but I know there's always the chance that might stop one day and I can only pray that the medication and treatment we're all entitled to is available if that happens...#wecantwait!
To find out more about Korrin please visit her webpage www.korrin.nz
Korrin also featured in the TVNZ 'I Am' series (I Am – I Am a Bionic Woman - I Am Korrin Barrett), click here to watch the full episode.