NIKKI'S STORY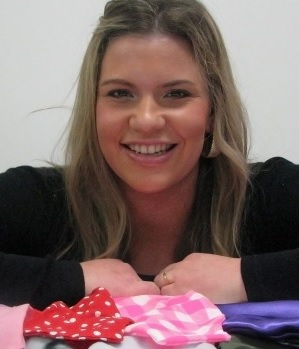 My name is Nikki Johns. I am a 22 year old female who suffers from severe ulcerative colitis. Long story short, I went to hospital with tonsillitis, which the antibiotics had caused UC. Was rushed into emergency surgery the next day to have my colon removed and a temp colostomy bag. After the bag was reversed I was told I would never have the disease again. But, I did. This time it is categorized as "severe ulcerative colitis". I have been fighting this disease since October 2010, which is when I had the bag. Every month since then I have been in and out of hospital for at least 2 weeks, so it is fair to say quality of life is not the best. I have attempted numerous studies including Sport and Recreation at Auckland University of Technology and Nursing at Unitec. Both of these degrees are incomplete due to my illness and consistent hospital visits. So at the moment I am living off the sickness benefit as I am too sick to work. I have also tried countless jobs from full to part time work but unfortunately it makes my illness significantly worse.
In the mean time i am a national swimmer and hoping to qualify for the Rio Olympic games in 2016 at the NZ Open Swim Trials held in March next year. Being in and out of hospital all the time is very hard to keep fitness and everything else up to scratch but it is so worth it. As i have told many people swimming is keeping me alive. It keeps my mind off the pain and nausea, gives me something to focus on, and also (hopefully) and most importantly gives other IBDers the strength, faith and knowledge to keep move forward and let nothing hold them back or get in the way of their dreams and ambitions. That is honestly my main goal.
I was told, after my diagnosis, that I had to quit swimming. So I just want to give others in my situation courage and inspiration to never loose hope and to never let this illness get the better of them. Yes, I have been in the situation where I wanted to end my life because of the sheer pain and day to day vomiting. Its not easy and that is something that I now truly understand. But I am also aware that it is survivable. If it wasn't for swimming I don't think I would still be here. I want to reach out to those who are losing hope and/ or struggling. I want to help!
I also make bag covers for those who have a bag. I go to Middle More, Auckland, Starship and North Shore hospitals giving complimentary covers to those who want them. I have also helped 5 patients who were hospitalized and needed help and advice about there condition. I want everyone else going through similar things to know that I will do the same for them too.
Nikki johns =)