FUNDRAISING STORIES
Read these amazing stories from our remarkable fundraisers. See some of the different and inspiring ways people like you have raised money to support us.
Luke White

- 22nd Birthday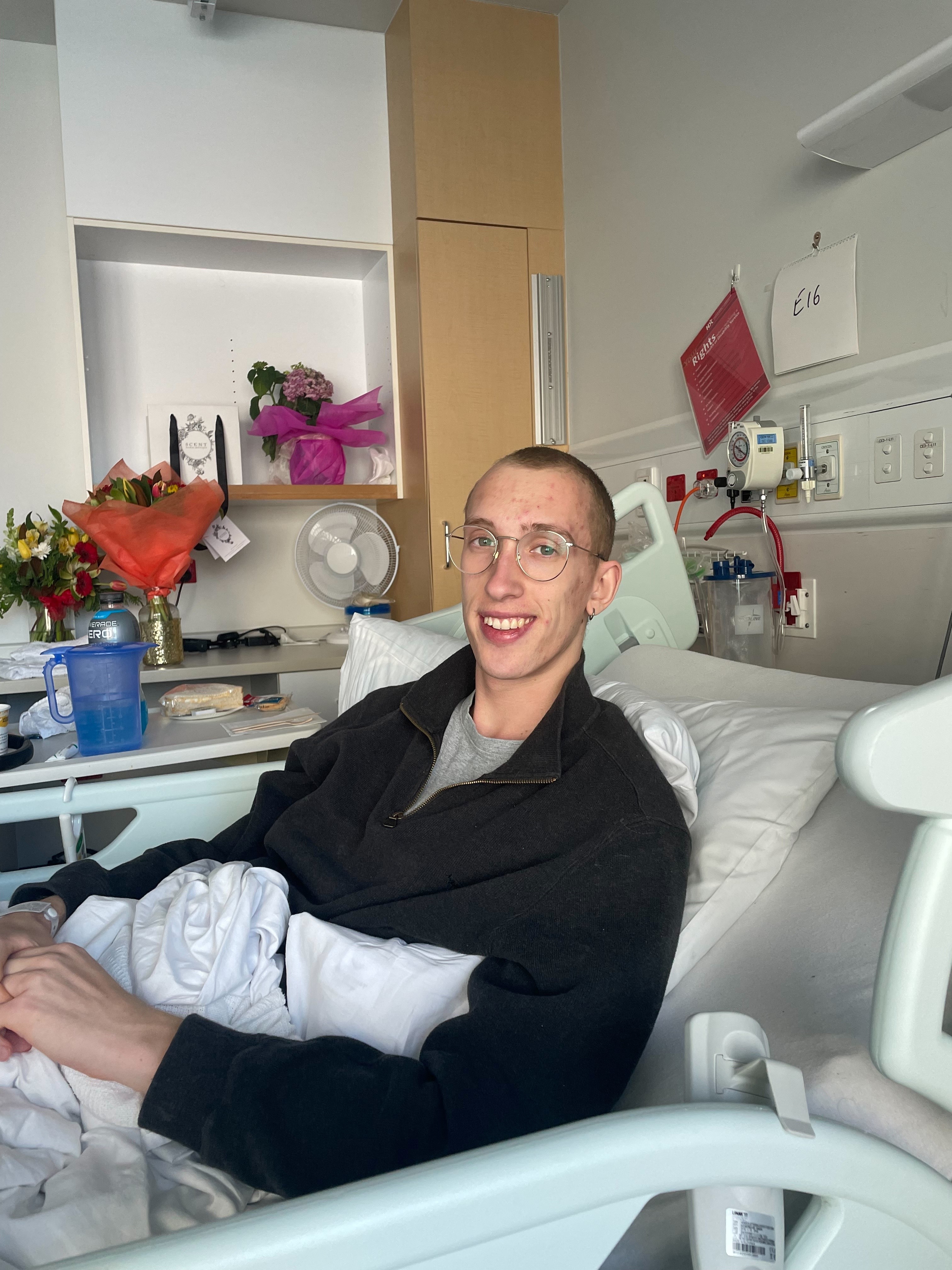 'Moving on' Newsletter - Summer 201/2022
Kia ora koutou. My name is Luke, and I am a 21-year-old Parliamentary Advisor based in Pōneke, Wellington.
When I was admitted to hospital very unwell recently, the last thing I suspected was that I would have an inflammatory bowel disease. However, a week later I had been diagnosed with ulcerative colitis. For somebody who didn't know much at all about Crohn's and Colitis, this was pretty daunting, and I felt quite isolated and uncertain about what this meant. I had lots of questions around how I would be able to live my life - what changes I needed to make, whether I'd still be able to travel and what this would mean for my professional and social life
However, with support from the doctors and the resources I was given from CCNZ, this gave me peace of mind that there was an incredible support network available, and an organisation dedicated to helping people like me live a normal life. I'm now feeling confident that I'll be able to get back to my life and have resumed my planning to travel to New York next year. This led me to start up a fundraiser for CCNZ for my 22nd birthday, which has now raised $6561 last time I checked and increasing!
I feel honoured to be able to support such a great organisation, and I look forward to seeing what CCNZ is able to do with the funds raised. 
For updates on Luke's fundraising please visit his Give-a-little page.
Donovan Neill

- Auckland half marathon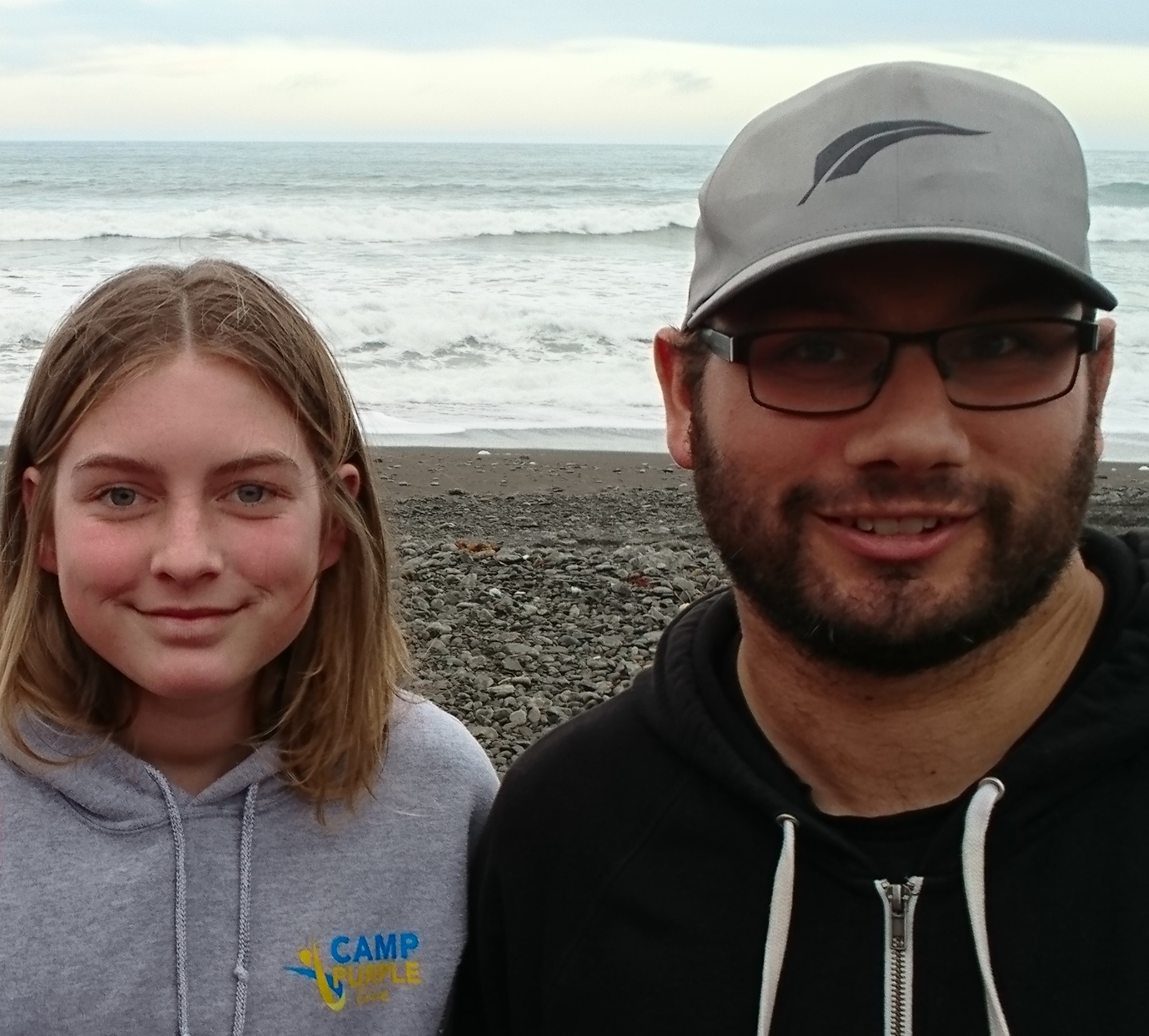 'Moving on' Newsletter - Summer 201/2022
Donovan Neill, or Dono to friends and family, is running the Auckland half marathon in support of Crohn's and Colitis New Zealand Charitable Trust.
Donovan is 32 and has been working in the sail-making industry since he left school. He plays hockey all year round and has also been driving a race car in the 2KCUP.
"We went into Level 4 lockdown 3 days before I was supposed to play in our local hockey final. We all hoped that it would be a short lockdown and the match would only be postponed. To try and stay fit I decided to start running most days like I had done in the previous lockdown. After a few weeks of improving my running distances, a friend suggested running the Auckland half marathon. After a couple of days thinking about it, I got home from a run feeling good and signed up".
Donovan was fit enough to play a hockey game but was only running occasionally. Training and games made up most of his fitness programme. Extra runs were once a week at best and only about 4kms.
Before deciding to run the half marathon distance, Donovan started running 4kms, 5-6 days a week. "I added a couple of kms to the runs as I felt able. Over a few weeks I built up to 8-14kms. I started a formal training plan 7 weeks out from the event. Three 8-11km training runs a week with a fast 5km run between them. I then had a long slow run on a Sunday. The distances gradually built up from 35-55km per week before tapering off in the 2 weeks before the race."
So why is Donovan doing all of this? Donovan's sister Elliot was diagnosed with Crohn's three years ago.
"It was not a condition I knew anything about and, to be honest, I didn't really understand it. The first thing that really made an impact on me was CCNZ's march to Parliament, part of the #wecantwait campaign, to ask for funding of more medications. I had no idea that the current medications aren't working for a lot of people or that there were options that people couldn't access."
Donovan plans to run the half marathon in a purple shirt. "Purple is the colour of the ribbon for IBD and it's also the colour of Camp Purple Live, which Elliot really enjoyed. It's also a bright colour that will stand out on race day", says Donovan.
Donovan has run over 300kms since the start of Level 4 in mid-August and will be at about 400kms by the time he finishes the run on the 31st of October 2021.
Update: Donovan competed in the Auckland half marathon on the 21st of October. He completed the half in 2 hours and 4 minutes. He raised a total of $3150 for CCNZ via his give-a-little page!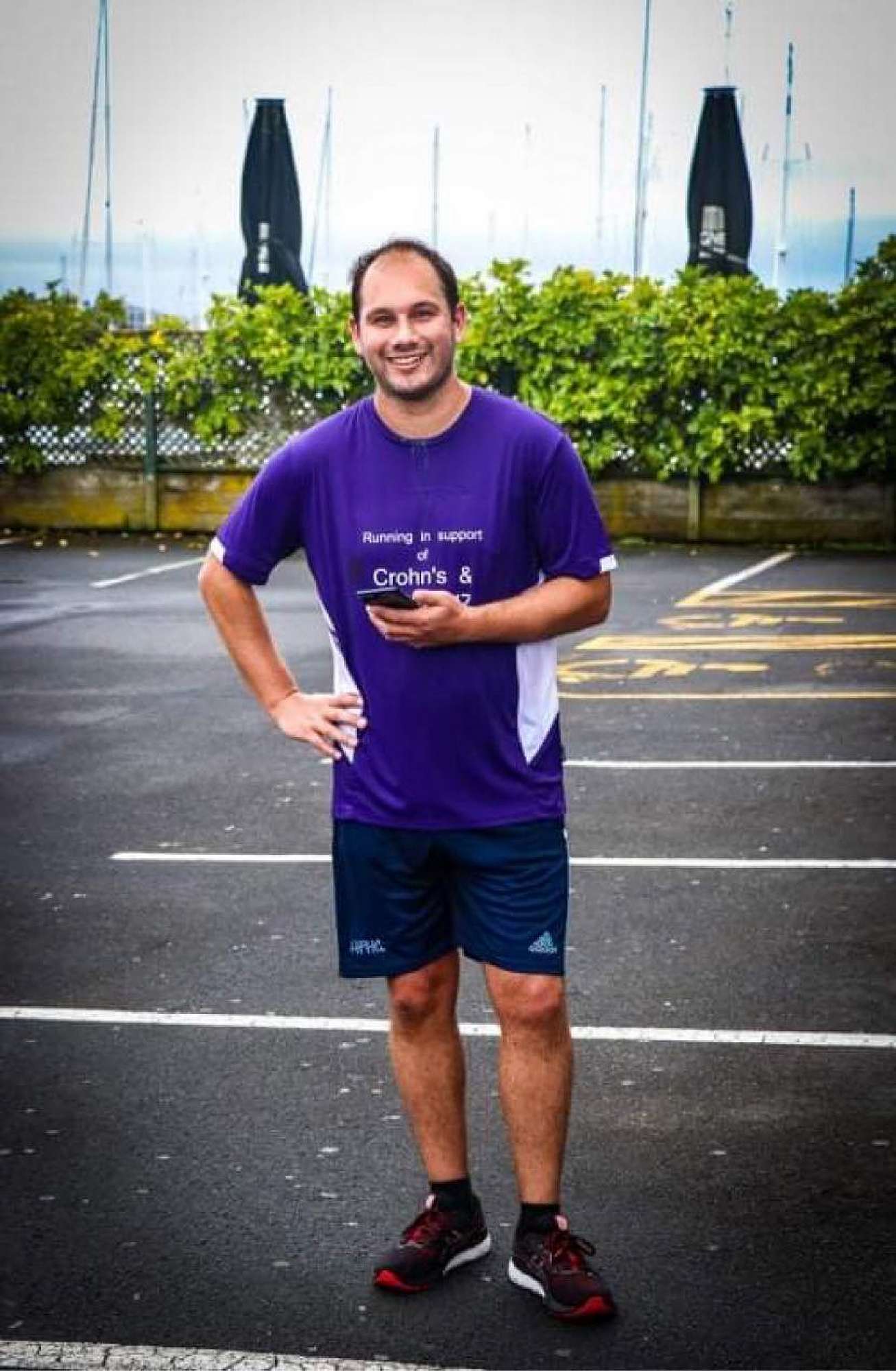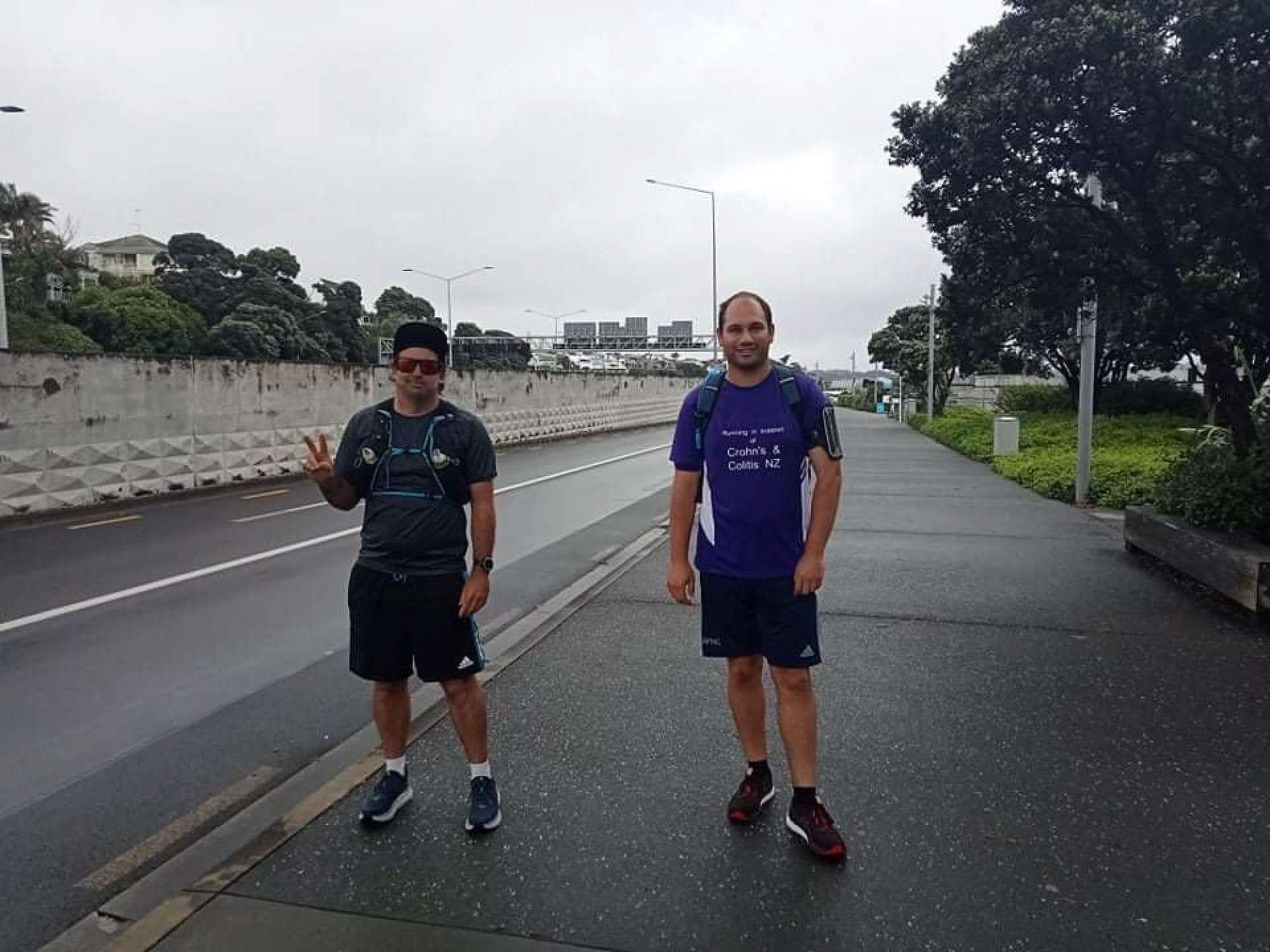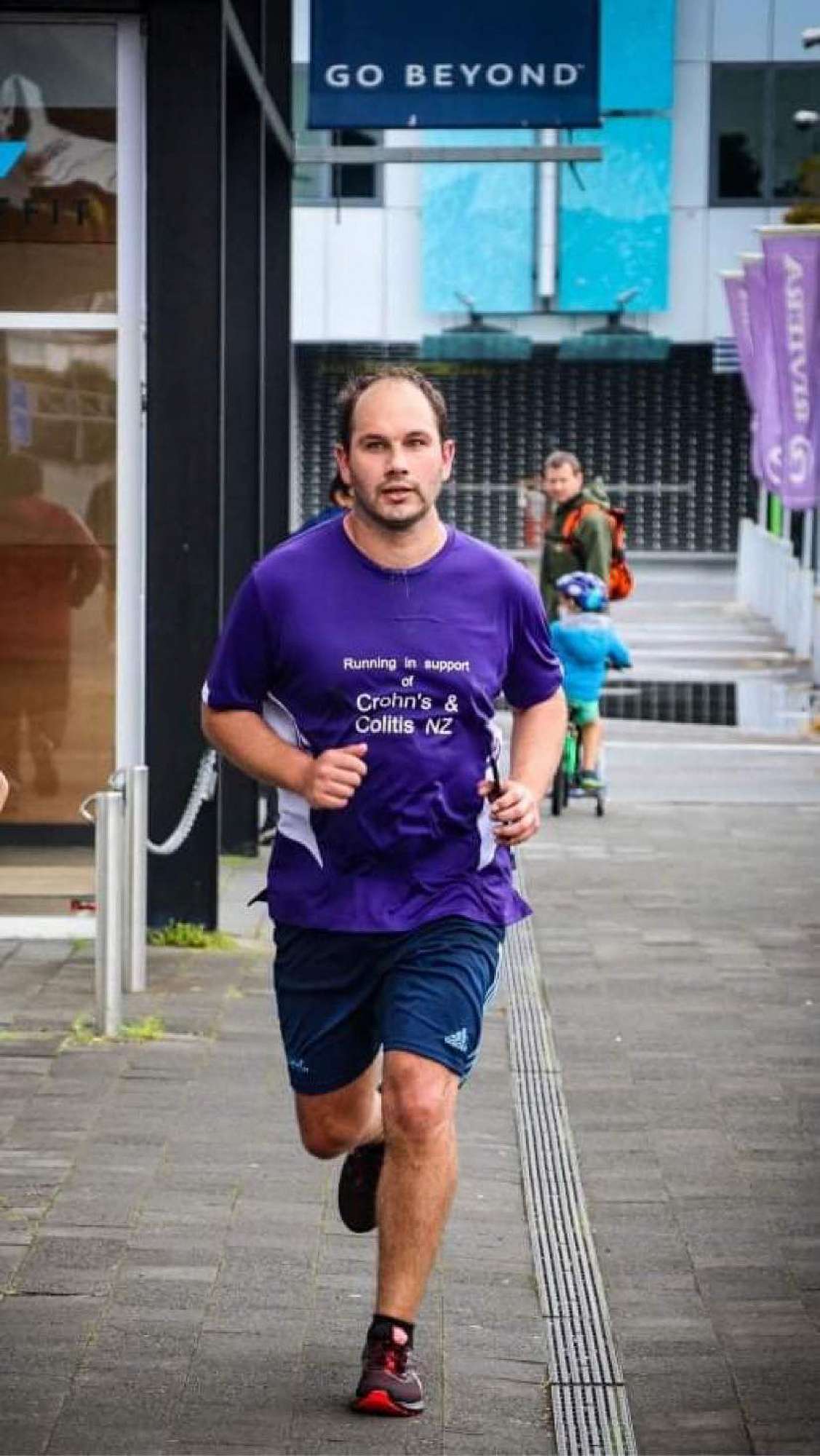 Val Clark - Hawkes Bay Craft Market
'Moving on' Newsletter - Summer 2020/2021

Val Clark has been fundraising for Camp Purple over the last few years.
Val donates a huge amount of time making and creating crafts to sell at the Taradale RSA Markets, located in the sunny Hawkes Bay.
Some of her many items for sale include:
Bags
Table runners
iPad or book bean bags
Book pillows
Microwave dish holders
Bibs
Sox's and a lot more.
If you live in the Hawkes Bay, pop along and buy yourself something from Val's stall and help support Camp Purple Live!
Taradale RSA Market, 156 Gloucester Street, Taradale, Napier.
The Gingerbread Christmas House in Canterbury supporting Camp Purple Live again.
'Moving on' Newsletter - Summer 2020/2021
A Christmas themed event in Canterbury is once again supporting Camp Purple Live this December.
The Gingerbread Christmas House opens in the week of Christmas and is a delightful vision of European styled Christmas décor and twelve full sized themed trees.
Diana Renwick has run the annual charity Christmas house since her love of Christmas decorating was featured in Next magazine in 2008. Since then it has been opened to the public so others can share the magic of Christmas and see the festive house firsthand.
Over the years The Gingerbread Christmas House has continued to grow in size and popularity and has raised about $20,000 for charities. Many of the decorations are handmade or collected from travels to the United States and Europe. Diana says she opens her home each Christmas because she loves spreading the spirit of Christmas with people, and that it makes her appear less mad if she's sharing her obsession with others.
She and her family, originally from Timaru, recently moved from Wellington and now bring a new Christmas tradition for the Canterbury community to enjoy (and yes, that was two crossings over the Cook Straight with a container load of Christmas!).
Camp Purple Live were the recipients of proceeds from this event in 2019 and will remain as the chosen charity for 2020. Diana has had Crohn's disease for 20 years and Jack, her 15 year old son, was diagnosed last year and attended his first camp in January.
The Gingerbread Christmas House will be open 24th December from 6 - 8pm, 18 Matanui Street, Lincoln. Admission is $5 for adults and free for children.
For further information follow The Gingerbread Christmas House on Facebook or Instagram.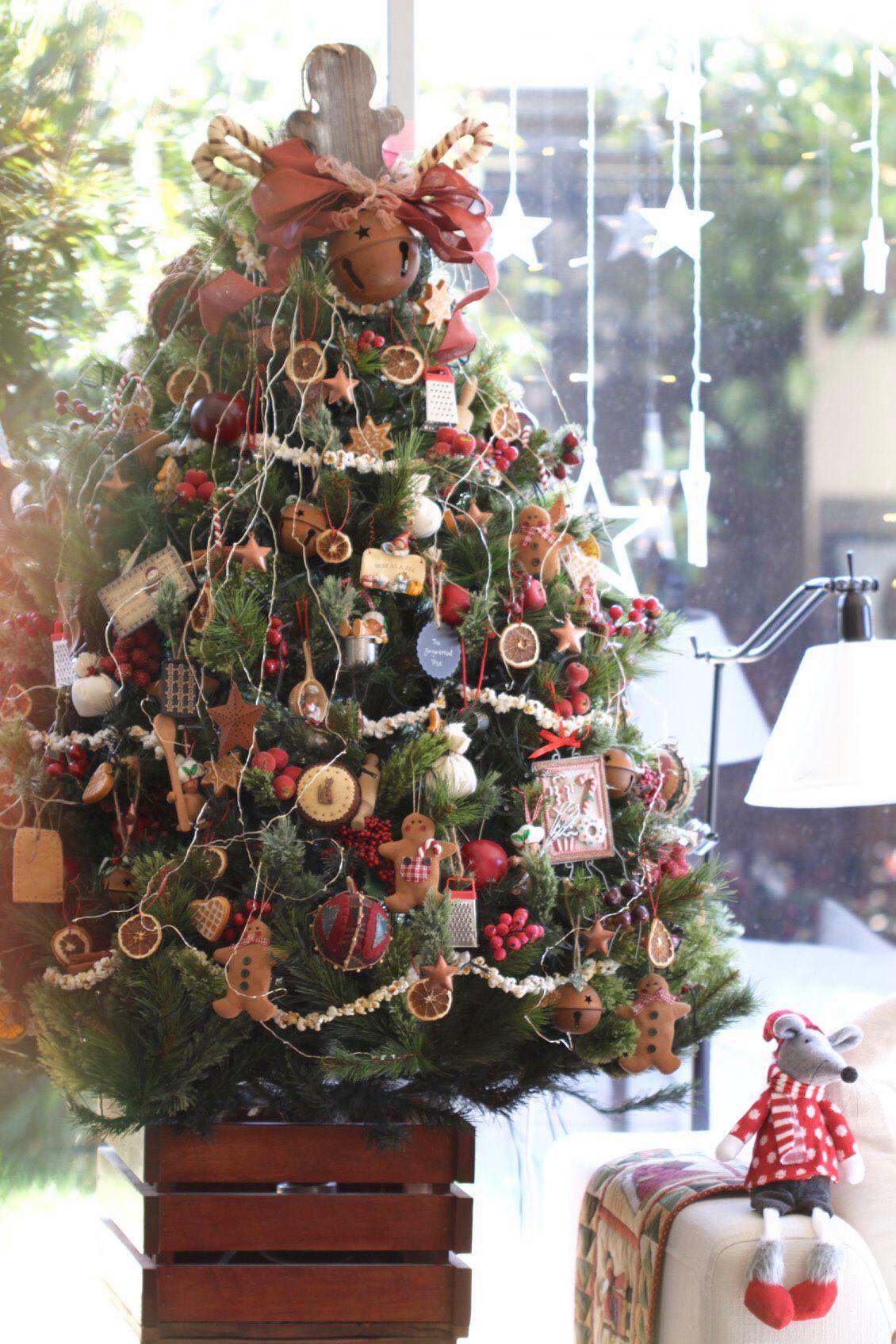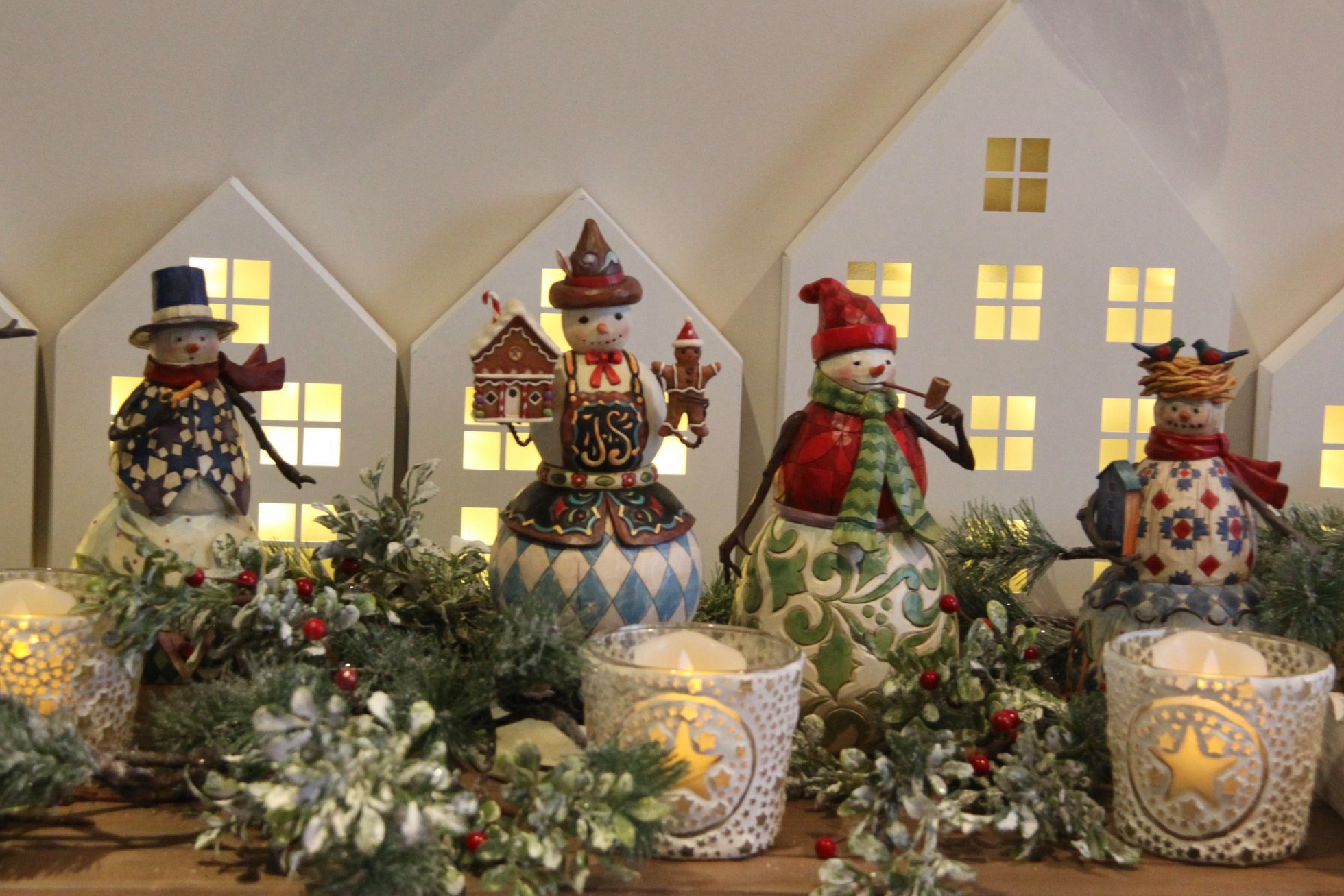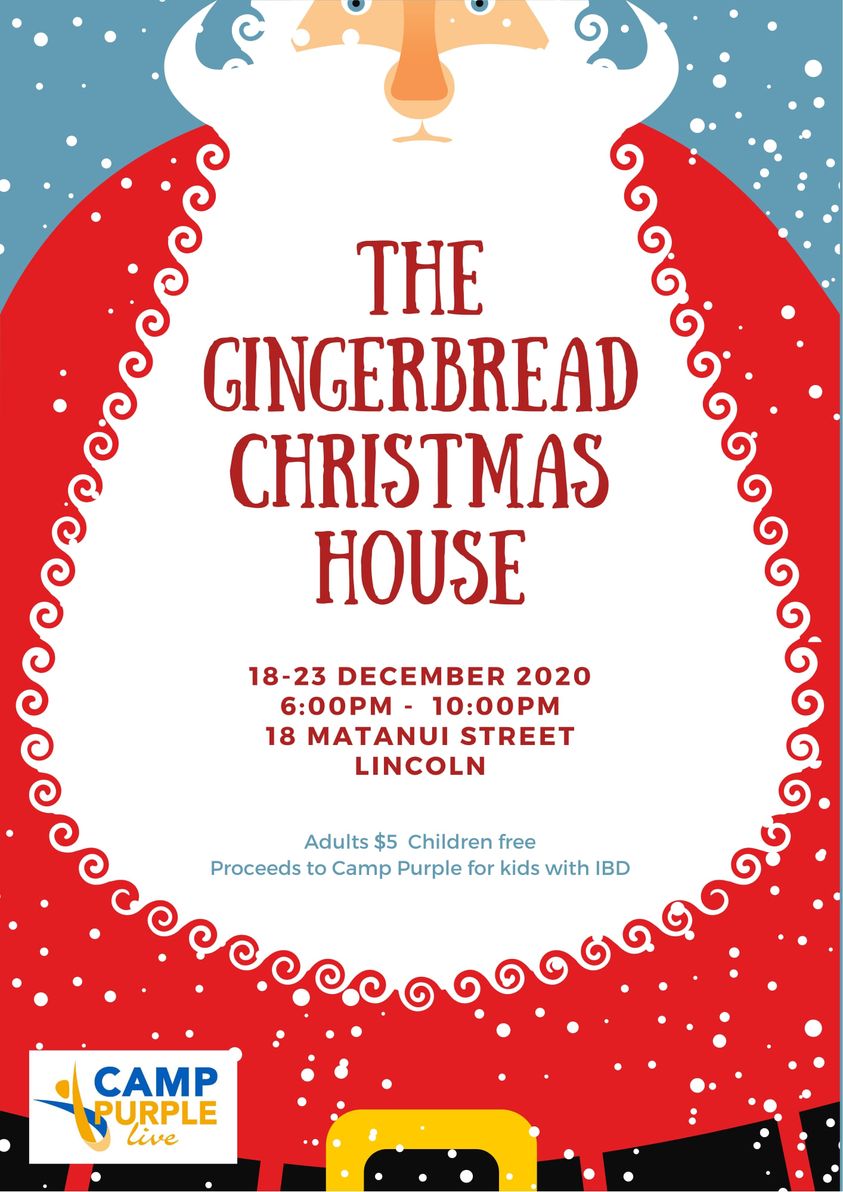 Beeswax Wraps – fundraising for Camp Purple Live
'Moving on' Newsletter - Summer 2020/2021

Meet Jackie Pigou. Jackie works tirelessly creating crafts and fundraising for Camp Purple Live!
In September 2017 after months of various doctors appointments and tests - my son Ryan was diagnosed with Crohn's disease. This came as a bolt out of the blue and for a 13 yr to take in - a complete shock. At that time my sister was working with Richard at the Boulcott Hospital so we quickly registered for Camp Purple and the Parents Seminar and were lucky enough to attend the camp in Auckland the following year.
What impressed me was how well everything was organised. From flights to accommodation, activities, dietary requirements and handling of medication. The volunteers who all donated their time to look after everyone were lovely. I just thought it was awesome and wanted to make a contribution in some way. I'm one of these people that can't sit still so having something to do keeps me out of trouble.
In early 2018 Beeswax wraps were becoming popular so I thought why not give it a go. So off I went to get some material, blocks of beeswax and started my little industry. The folks at work are my testing "audience" so anything that I make, I hit them up for sales first and then make more! I've since been selling these through the Dowse Art Gallery shop and the California Garden Centre in Lower Hutt.
When plastic bags were removed from supermarkets I started knitting market bags - 100% cotton and machine washable - again a great hit at work as we are situated between a Pak 'n save and Countdown. Very handy.
Then came lockdown. Lying on the couch trying to balance my tablet on my stomach I thought - I need a tablet stand. I got together the material off cuts from the lunch wraps, dragged out the sewing machine, bought a ton of rice and stuffing and threw these together.
If you happen to be in Petone - lookout for the Outpawed Indoor Market as I've been selling the above items plus other bits and bobs there. Occasionally I sell through Trademe but word of mouth or Facebook seems to work better.
Now that I'm mostly working from home, the spare room has become an office/work room so I'm just waiting to win lotto to build my 'She shed' and expand on my leather crafts.
So far, at a guess, I think I have raised about $2400 for Camp Purple Live and it has been a pleasure.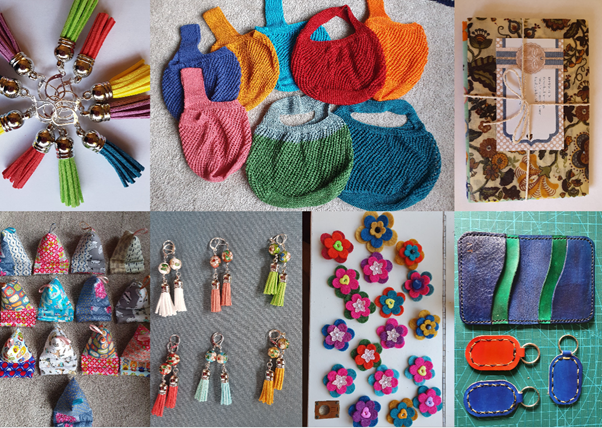 Some of Jackie's handcrafts.
Laura Hancock is not usually one to talk about her journey living with Crohn's disease.
'Moving on' Newsletter - Summer 2020/2021

But, given the opportunity to raise money for children and teenagers suffering with IBD in New Zealand, now seems about the right time to start for her.
Laura was diagnosed with Crohn's disease at nine years old, and spent many years in and out of hospital, has had an uncountable number of operations, was unable to finish her school studies due to illness, and with medication eventually proving not very effective, she received the first stem cell transplant in Europe for Crohn's disease in 2008.
"There have been many bumps in the road along the way and a few more operations and an extended period in hospital last year. But I am now off all medication, eat a restricted but very healthy diet, weigh more than I ever have done, no longer worry about going places where there is not a bathroom, have energy, can exercise, and am fitter and happier than I have ever been! I am incredibly lucky to have regained a level of health that I never thought possible."
Laura has always dreamed of being well enough and fit enough to run, she even became a personal trainer in her quest for fitness and health. Laura committed to run a half marathon on 5th December in Pauanui.
The 21km course took in some of the best sites at this all-time popular holiday spot: the surf beach, the Pauanui Airfield, the Pauanui Waterways and the off-road forest and estuary-side track of the Pauanui-Tairua trail.
In her quest to achieve her goals of completing the course, with her partner running alongside her for support, she wants to use this as an opportunity to fundraise for Camp Purple Live 2021. "I think that Camp Purple is an amazing opportunity for young children and teenagers. This is something I would have loved the opportunity to do when I was younger."
Rhys Rigione-Pisone is an IBD Warrior from the Hawkes Bay. During the month of May he decided to fundraise for CCNZ by doing 31 push-ups per day for the month of May.
'Moving on' Newsletter - Summer 2020/2021

Rhys was diagnosed with Crohn's disease when he was 15, back in 2011. "I never really knew how to manage it and there wasn't a community that I could go to where I could learn the knowledge and skill needed to fight back". Since then, like most IBD Warriors, he's had multiple visits to the hospital, two surgeries and a close shave. "CCNZ is one of the only charities in Aotearoa that supports IBD patients as well as kids with IBD. That's something I didn't have when I was young, so I wanted to support and give back to a charity that would grow the IBD community and help more Warriors" says Rhys.
Rhys named his fundraiser "The Purple Push-Up Challenge". It was a social media driven campaign for CCNZ that ran throughout the month of May, coinciding with IBD Awareness Month and World IBD Day on May 19th. His goal was to raise money for CCNZ, create awareness for IBD, as well as foster open and frank conversations about the disease so others didn't feel alone.
Rhys was originally going to do crunches to simulate the abdominal pains that people experience with IBD, but then found out he needed surgery. He therefore decided to do push ups instead, inviting others to join in.
During the month he also invited others with IBD to share their stories and get their input on subjects that he and others wanted to learn more about.
Rhys spoke with Sam @machinegunkitty_, Belinda @belindabrown6448, and Robert @livingwithcrohnsdisease, who each gave their unique perspectives on the disease which inspired some great conversations.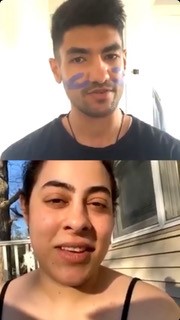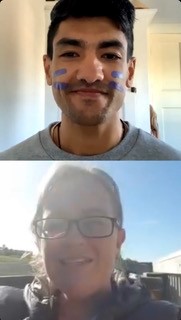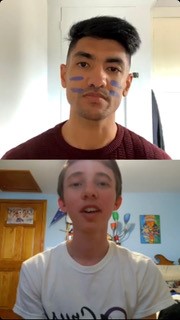 Check out Rhys' Instagram to view the interviews @crohnsmavrick.
Rhys finished each talk and interview by completing the 31 Push-ups (to represent the strength an IBD warrior has).
Rhys raised $365.00 for Crohn's and Colitis New Zealand and completed 961 push ups.
We would like to thank Rhys for his hard work and dedication to CCNZ. He is looking forward to attending as a first-time volunteer at Camp Purple Live 2021.
3 Ply's story about racing across India in a rickshaw to raise funds for Camp Purple Live 2020: Will they do it again?
The reactions to the news that two fellow crohnies and I would attempt to drive a rickshaw 3000km through India were priceless.
"That makes me feel really uncomfortable," said one fellow group fitness classmate.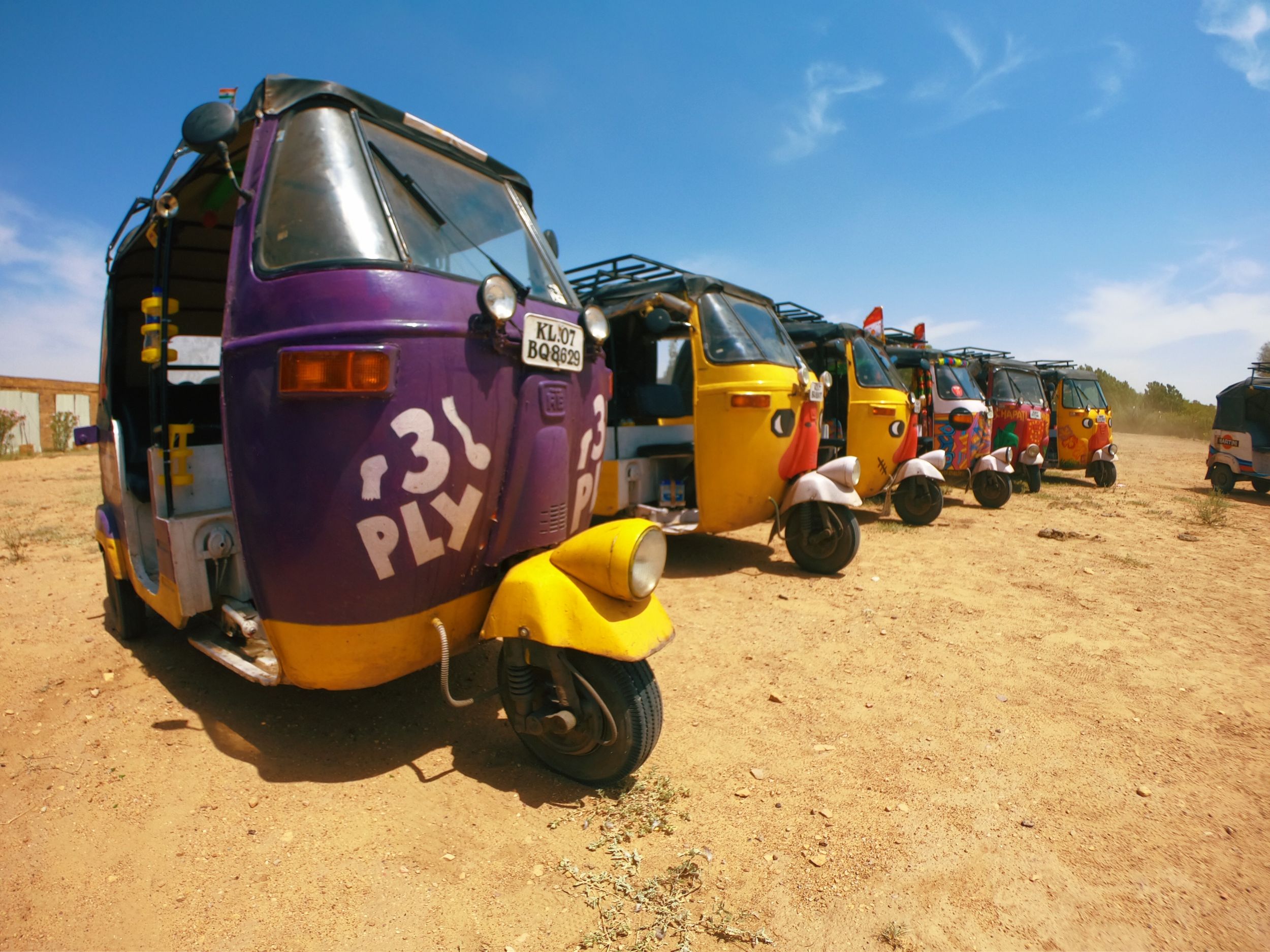 "I personally think you three are nuts for doing it," said a fellow crohnie.
It was a sentiment shared by all three of us - and our parents.
In January 2019, Josh Bardell, Sean Boult and I decided to tackle the Rickshaw Run India in August. I had only just met the pair at that year's Camp Purple. And before they had time to say IBD, we were signed on to driving a glorified lawnmower the length of India in just 14 days.
When you last heard from us, we were preparing to fly out to India and our fundraising tally stood at $22,000.
It's now been five months since Josh, Sean, and I rolled up to the finish line in Jaisalmer, more than 3000km from our starting point in Fort Kochi.
Our journey is best summarised numerically: three crohnies, 14 days, 3200km, 126 bottles of Sprite, 223 selfies (that we know of), 8.5 breakdowns, two Delhi bellies, one temperamental (but still loveable) rickshaw named Rocky, and $26,027 raised for Camp Purple Live 2020.
Much to our amazement, not only did we make it through the adventure of a lifetime in one piece; that includes our rickshaw, Rocky; our final fundraising tally far exceeded our expectations. And to that, we owe our IBD community, friends, family, work colleagues, and everyone who messaged us along the way offering support (and sympathetic thoughts at every breakdown), an enormous amount of gratitude.
In those 14 days, we learnt valuable life lessons: the art of waving down strangers when broken down on a highway; that you can NEVER truly trust Google maps, especially when it tells you your hotel is up a giant sand dune; and that just because a hotel looks palatial does not necessarily mean the swimming pool is safe for human entry! We were also treated to endless amounts of generosity and hospitality by the locals, discovered that rickshaws can be raced on go-kart tracks; that it is not wise to travel through a wildlife sanctuary, where tigers, leopards and elephants reside, in a three-wheeled open-sided vehicle at night; and that stopping in a village will ultimately end in a meet-and-greet with every member of the village and sometimes a camel ride. I should also mention we found out that terrifyingly large snakes aren't afraid to take on rickshaws or cars on the road and, perhaps most importantly, that we have been living a lie our entire lives… naan is not as common as NZ Indian restaurants would have you believe.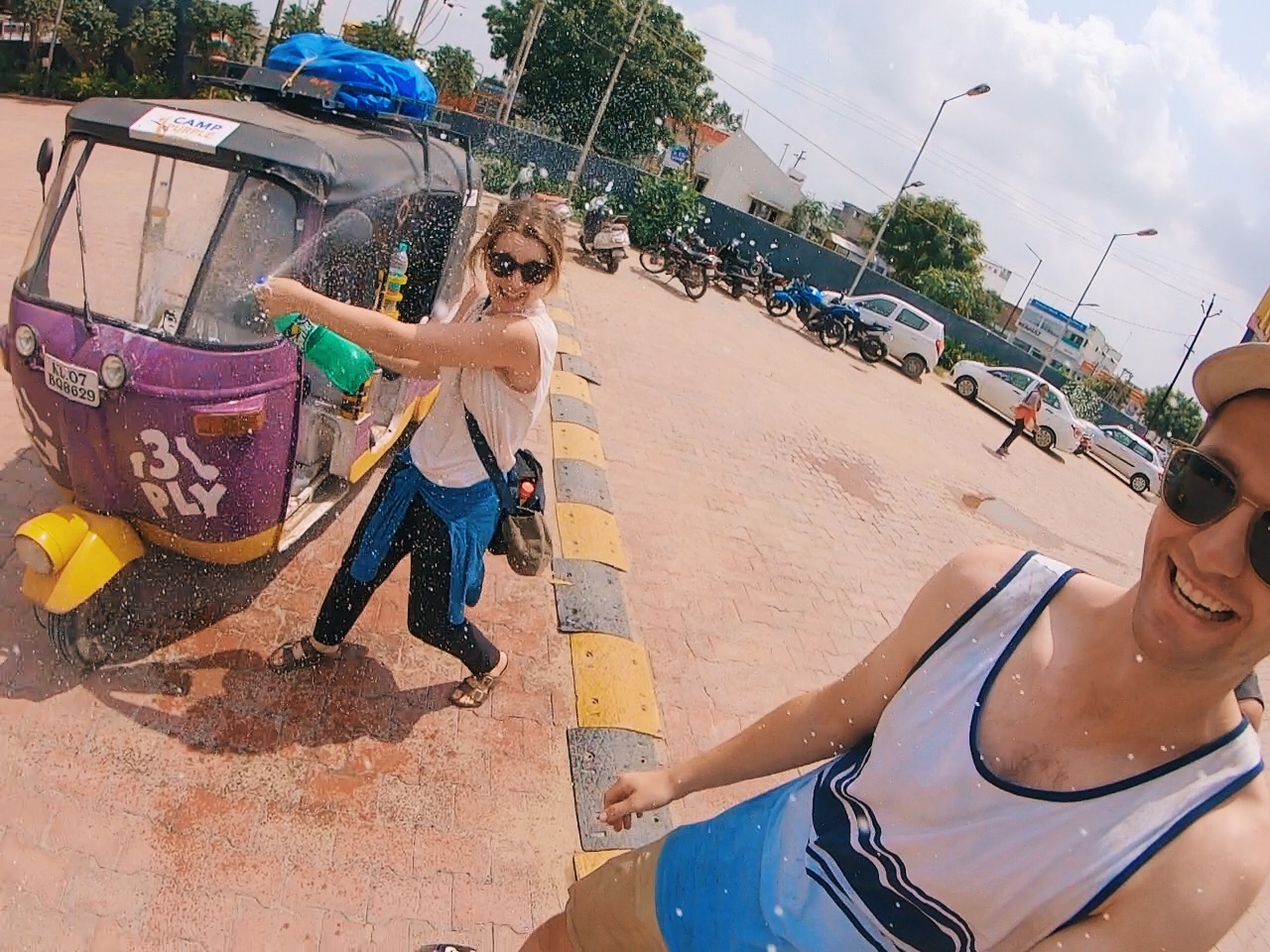 While we had an absolute ball on the Rickshaw Run, it certainly was not without its challenges. There were days we clocked up over 12 hours of driving to ensure we remained on track. And, by the time we reached Rajasthan in northern India, temperatures were soaring well above the 40s. While Rocky preferred a 25:1 oil:petrol mixture, cold Sprites were our fuel of choice to battle this insane heat. Still, there were days when the heat and endless hours spent navigating traffic jams or dodging thrill-seeking and overtaking bus drivers took a toll on all of us. There were also times when the constant barrage of selfies from total strangers forcing their way into our rickshaw run became a little too much… not to mention those 8.5 breakdowns.
So how did we make it from A to B? The answer to that is easy. The Rickshaw Run organisers abide by this concept of the 'unroute'.
"There's a start line and a finish line and everything in between is up to you."
And the result? 35 out of 82 teams. But for 3 Ply (and I'm sure many other teams) it was never about winning (but we did totally beat 47 teams)!
It was exhausting, testing, ridiculous, nerve-wracking, heart-warming and eye-opening. Every day presented us with a whole raft of challenges that we never thought possible. In a way, it's fitting, given that's the way of Crohn's Disease; you never know what you're going to get thrown.
So while we had one heck of an adventure, we did this because we believe so strongly in showing children with IBD that they can not only live a good life, it can be exciting, slightly bizarre, and scare the crap out of their parents (in a way that doesn't require a trip to the hospital). If we can tackle the Rickshaw Run and come out relatively unscathed–we've probably all got some driving-inflicted emotional trauma–anything is possible!
If you would like to see a glimpse of our journey, check out the 3 Ply video on Youtube. We dedicate this video to all our supporters and donors, who helped us raise funds for Camp Purple Live 2020.
So, what's next? We can neither confirm nor deny rumours of a 2021 reunion. Hopefully, we should all be fully recovered by then too!
Watch: https://www.youtube.com/watch?v=yB1NbcIs6C4&t=2s
- Emily Spink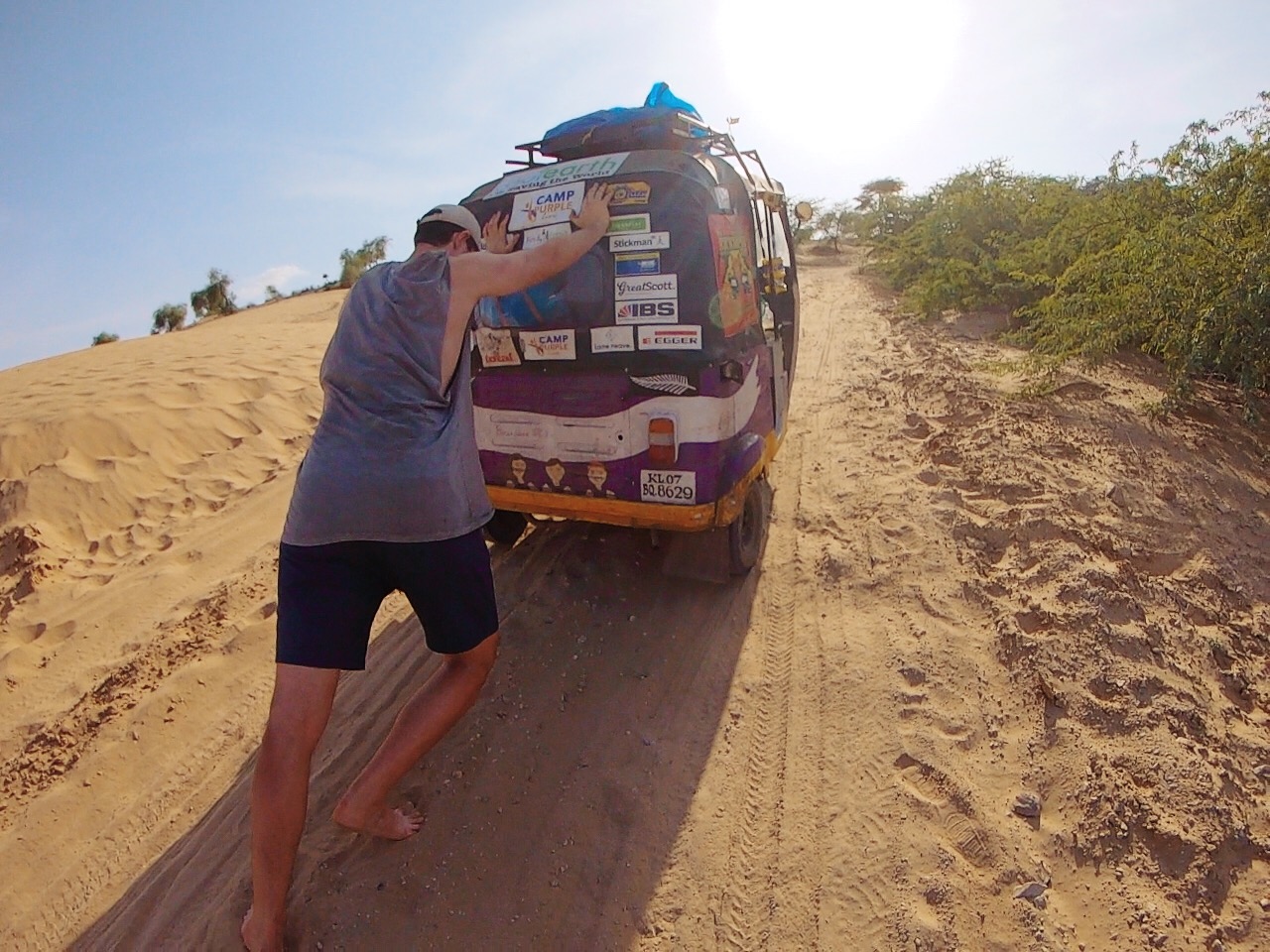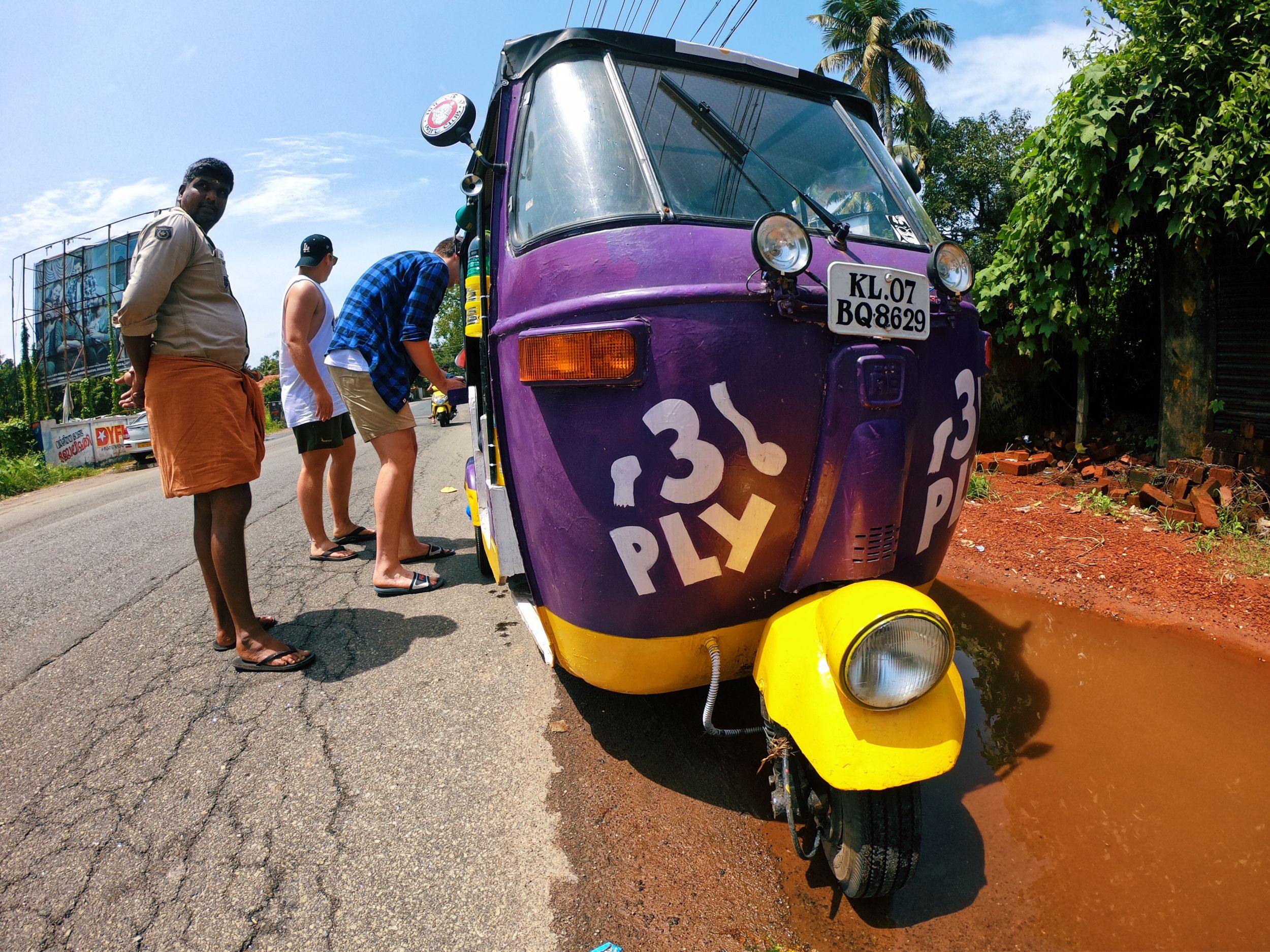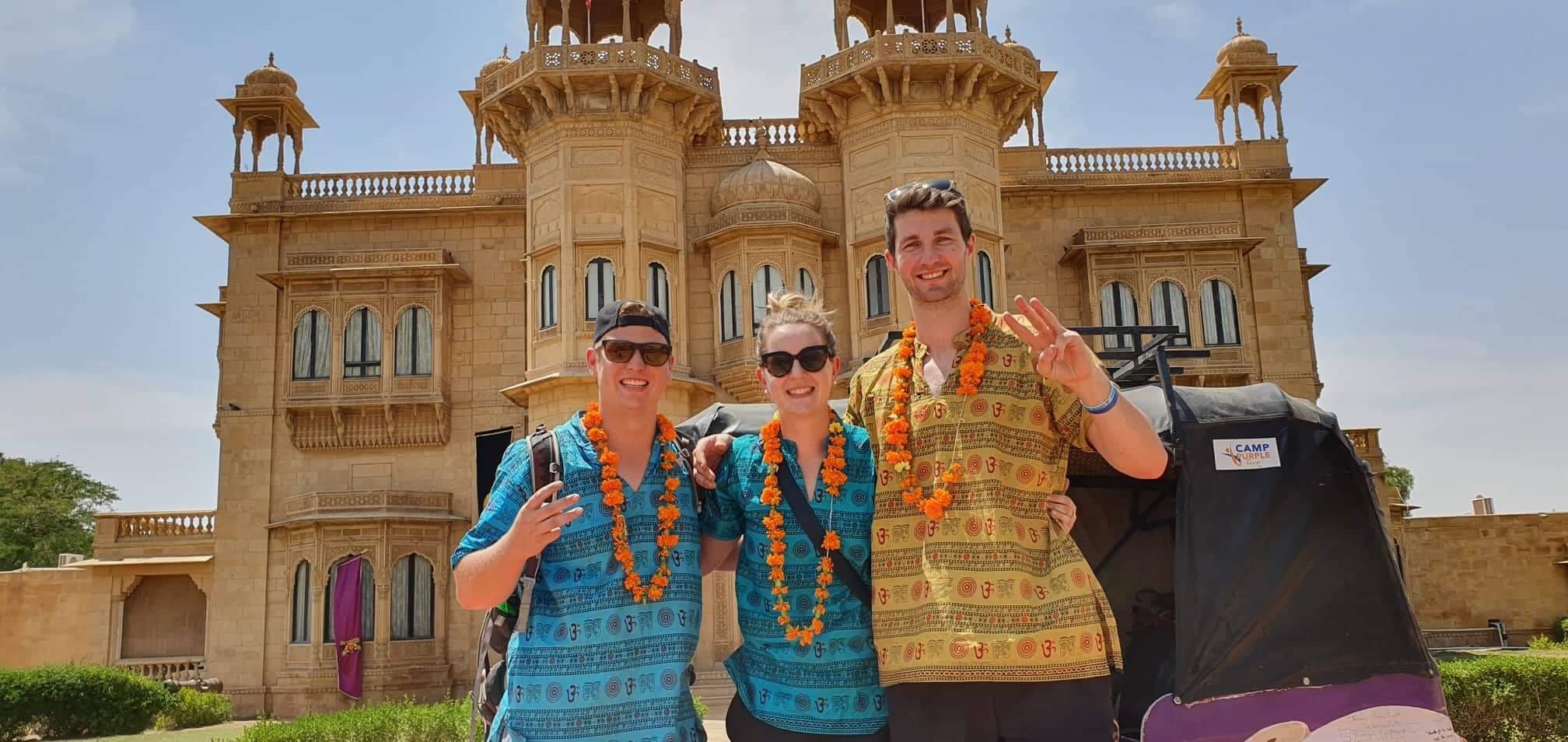 Round-the-Bays 2016 - Raising funds for Camp Purple Live!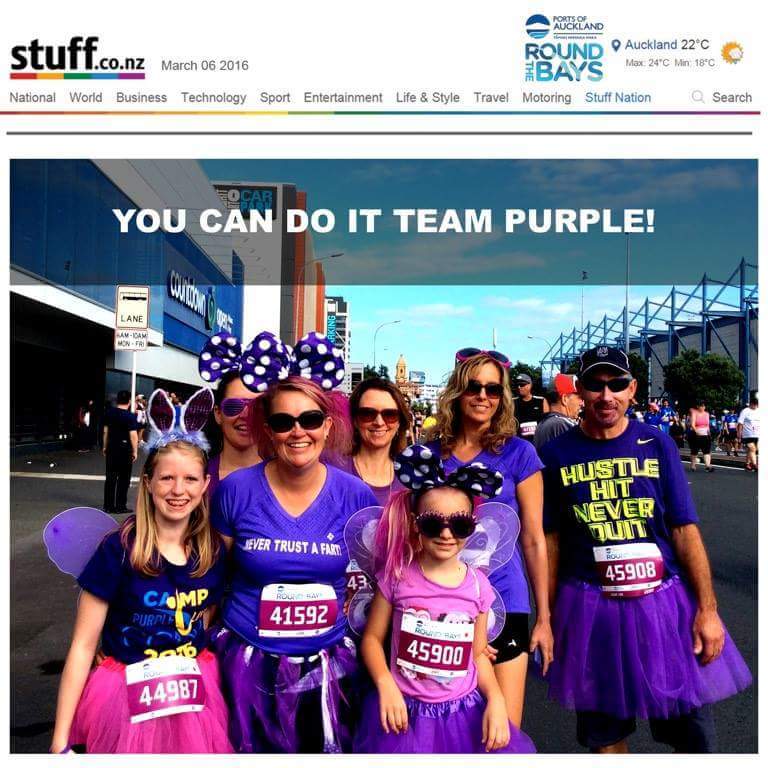 Camp Purple Live is a cause I am extremely passionate about. I participated in the Auckland Round the Bays in 2014 to raise funds for the very first camp and decided it was a good opportunity to raise funds and awareness again this year for the camp. The first year I did it with two friends in purple tutu's. This year I decided to rope in more people and have them wearing as much purple as possible. The aim was to create awareness for IBD.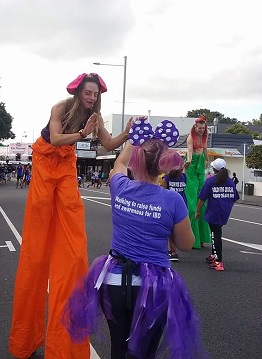 We were certainly stopped a lot along the way and were asked many questions about IBD. It was great to have Beth turn up as she herself has been to camp twice, as a camper, and it's fantastic to have the kids participating and raising awareness for their own camp. I am also extremely fortunate to have such wonderfully supportive people in my life who also turned up and walked with me. The plan is to encourage even more people to participate with me in the coming years so we can have a SEA OF PURPLE!
- Belinda Brown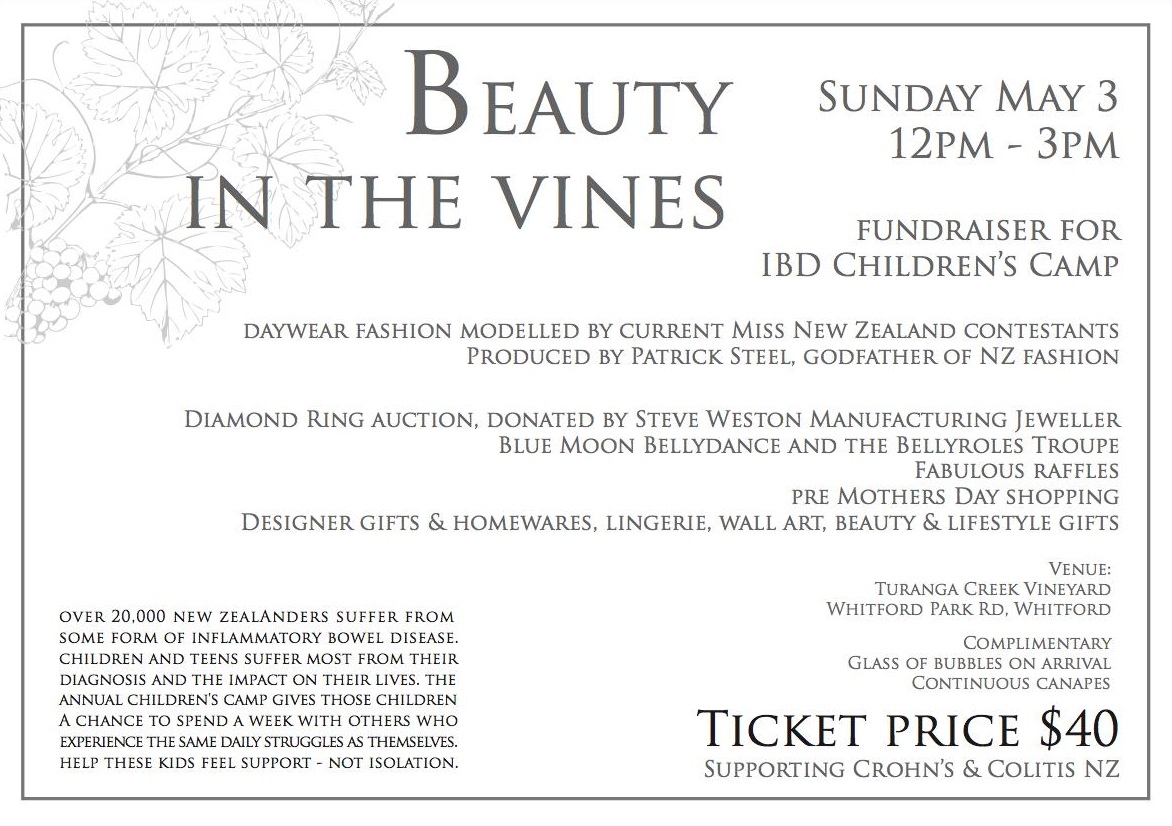 Many visitors to this website are no doubt familiar with Emilia Dalton for her facebook page IBD NZ Support Buddies. What many do not know is that, despite having been diagnosed with ulcerative colitis, she is the current title holder of Ms. New Zealand United Nation International 2015 and, this past May, organised a fundraiser for Camp Purple Live called Beauty in the Vines. It featured a fashion show, auction, and gift show, with all proceeds going to benefit the camp in January 2016.
In Emilia's own words,
"I'd love to give back and support especially the IBD kids...in their every day struggles of living with this disease...and alleviate some of the stress that these children and their families experience. I also run a Facebook support group called IBD NZ Support Buddies! Currently we are about 229 members strong and growing! All members can access the forum any time of the day and night for support from other members experiencing the same issues. Whether it be accessing information on how to deal with particular issues but also provide a shoulder to cry on or just emotional support. Living with IBD is not easy – but hopefully I'm providing a service to make it easier on all involved".
CCNZ is eternally grateful for the support she has given to the camp as well as her commitment to support others with IBD.