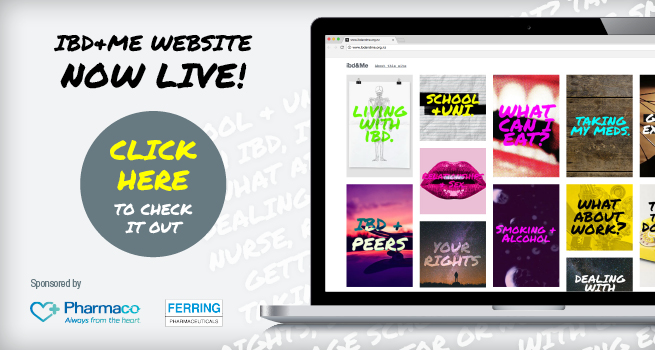 Transitioning to Adulthood with IBD
is an important milestone.
This new website offers tips and info
to help you prepare for your big step.

Our Vision
We will transform the lives of children, young people, families and all those affected by IBD and will lead these communities to increasing connectedness.
Crohn's & Colitis New Zealand is a growth focused and sustainable organisation which innovates and is responsive to opportunities to optimise and support the well-being of those affected by IBD.
Our Mission
We make lives more liveable for everyone in New Zealand affected by IBD.
We offer information channels, education and support networks and provide a structure around which people can unite to raise awareness of these diseases.
We seek to enhance their capability to live in a positive and hope-filled environment which will contribute to their happiness and help them feel empowered to maximise their potential and realise their life goals.
Exciting News!
Applications are now OPEN for the 2024 Giving Circle Scholarship Award!

This incredible opportunity is brought to you by a group of anonymous donors who established the IBD Computer Scholarship Award back in 2020.
About the Award: The first award was presented in 2021 and is administered through Crohn's and Colitis New Zealand Charitable Trust. The award consists of either one brand-new MacBook Pro or funds amounting to $2,299, which can be utilised to support the recipient's educational pursuits. This award will be granted on an annual basis.
To apply for this scholarship, you must meet the following criteria:
✅ Have a diagnosis of Crohn's disease or ulcerative colitis.
✅ Be accepted into a course of study or training post-high school.
✅ Be a citizen or resident of New Zealand.
✅ Demonstrate plans to give back to the community.
If you meet the scholarship criteria, we encourage you to apply!
Questions? Curious? Ready to apply? Don't hesitate to get in touch with us at info@crohnsandcolitis.org.nz, and we'll provide you with all the necessary application details.
Don't miss this opportunity to invest in your future and help us continue to support the IBD community. Apply now!

New Zealand has one of the highest rates of Crohn's disease and ulcerative colitis in the world (known as Inflammatory Bowel Disease or "IBD"). World IBD Day, observed in over fifty countries, commemorates the five million people worldwide who live with these diseases every day of their lives. 20,000 of these people are our neighbours, friends, and family.
IBD does not discriminate by age or sex. It impacts the lives of children, teens, young adults, and the elderly. And it brings to each stage of life its own unique set of challenges.
From work to school, travelling, starting a job, becoming a new parent or grandparent, we hope that these series of films will give insight into what it is like to live with IBD.
The people in this film are not actors they are real New Zealanders who live with IBD. Thank you so much to Pete, Hannah and Charlotte for opening up and sharing their journey's with IBD.
Click here to watch the video>>