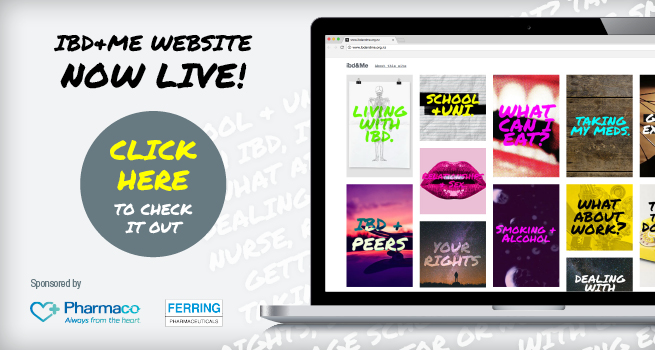 Transitioning to Adulthood with IBD
is an important milestone.
This new website offers tips and info
to help you prepare for your big step.

Our Vision
We will transform the lives of children, young people, families and all those affected by IBD and will lead these communities to increasing connectedness.
Crohn's & Colitis New Zealand is a growth focused and sustainable organisation which innovates and is responsive to opportunities to optimise and support the well-being of those affected by IBD.
Our Mission
We make lives more liveable for everyone in New Zealand affected by IBD.
We offer information channels, education and support networks and provide a structure around which people can unite to raise awareness of these diseases.
We seek to enhance their capability to live in a positive and hope-filled environment which will contribute to their happiness and help them feel empowered to maximise their potential and realise their life goals.
#wecantwait
Fund ustekinumab for New Zealanders with severe Crohn's and ulcerative colitis

- Update on the #wecantwait petition.
11th October 2022
Today is a red-letter date for the IBD community!!!!!!!!!
Pharmac today announced it has initiated their consultation process to fund ustekinumab (Stelara), anticipating it will be made available to patients with IBD who have failed to respond to other medications in February 2023!!!
This announcement comes directly on the heels of the recent announcement that vedolizumab (Entyvio) is also undergoing the consultation process for the treatment of severe IBD and should also be available in February!!!
Funding of these two medications will have a huge impact in the treatment of IBD in New Zealand and will bring new hope to those struggling with Crohn's and ulcerative colitis.
The Trustees of CCNZ, would like to extend their sincerest thanks to everyone who shared in the collective voice of the IBD community and advocated for these medications over the past few years. Thank you for all your time and your commitment!!!!!! You have all made a difference!!!!!
The deadline for this consultation process is 4pm on Wednesday, 26 October 2022. Please email consult@pharmac.govt.nz with your feedback.
To read CCNZ's full press release please click here.
To read Pharmac's proposal to fund ustekinumab please click here.
Members of the CCNZ petitions subcommittee include Professor Richard Gearry from the University of Otago, Christchurch, Co-Chairs of the IBD Nurses Group of the NZNO, Jacqui Stone and Marian O'Connor, CCNZ Chair Dr. Richard Stein, Dr. Malcolm Arnold, past President of the NZ Society of Gastroenterology, Waikato gastroenterologist Dr. James Fulforth. and our CEO, Belinda Brown.
#wecantwait

New Zealand has one of the highest rates of Crohn's disease and ulcerative colitis in the world (known as Inflammatory Bowel Disease or "IBD"). World IBD Day, observed in over fifty countries, commemorates the five million people worldwide who live with these diseases every day of their lives. 20,000 of these people are our neighbours, friends, and family.
IBD does not discriminate by age or sex. It impacts the lives of children, teens, young adults, and the elderly. And it brings to each stage of life its own unique set of challenges.
From work to school, travelling, starting a job, becoming a new parent or grandparent, we hope that these series of films will give insight into what it is like to live with IBD.
The people in this film are not actors they are real New Zealanders who live with IBD. Thank you so much to Pete, Hannah and Charlotte for opening up and sharing their journey's with IBD.
Click here to watch the video>>

Pharmac are announcing that they have made the decision to widen access to adalimumab and fund Amgevita, a citrate-free biosimilar adalimumab.
Pharmac have provided a letter to help with inappropriate switching between brands. Click here to read more>>
Visit the Amgen Website to find out about Amgevita.