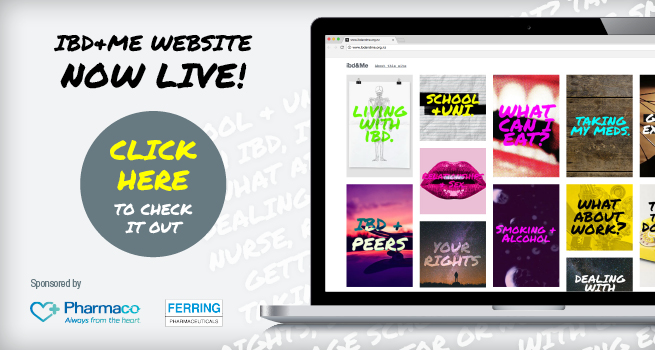 Transitioning to Adulthood with IBD
is an important milestone.
This new website offers tips and info
to help you prepare for your big step.

Our Vision
We will transform the lives of children, young people, families and all those affected by IBD and will lead these communities to increasing connectedness.
Crohn's & Colitis New Zealand is a growth focused and sustainable organisation which innovates and is responsive to opportunities to optimise and support the well-being of those affected by IBD.
Our Mission
We make lives more liveable for everyone in New Zealand affected by IBD.
We offer information channels, education and support networks and provide a structure around which people can unite to raise awareness of these diseases.
We seek to enhance their capability to live in a positive and hope-filled environment which will contribute to their happiness and help them feel empowered to maximise their potential and realise their life goals.

New Zealand has one of the highest rates of Crohn's disease and ulcerative colitis in the world (known as Inflammatory Bowel Disease or "IBD"). World IBD Day, observed in over fifty countries, commemorates the five million people worldwide who live with these diseases every day of their lives. 20,000 of these people are our neighbours, friends, and family.
IBD does not discriminate by age or sex. It impacts the lives of children, teens, young adults, and the elderly. And it brings to each stage of life its own unique set of challenges.
From work to school, travelling, starting a job, becoming a new parent or grandparent, we hope that these series of films will give insight into what it is like to live with IBD.
The people in this film are not actors they are real New Zealanders who live with IBD. Thank you so much to Pete, Hannah and Charlotte for opening up and sharing their journey's with IBD.
Click here to watch the video>>

Pharmac are announcing that they have made the decision to widen access to adalimumab and fund Amgevita, a citrate-free biosimilar adalimumab.
Pharmac have provided a letter to help with inappropriate switching between brands. Click here to read more>>
Visit the Amgen Website to find out about Amgevita.
Pharmac review - want to read our submission?
We Can't Wait
Fund ustekinumab for New Zealanders with severe Crohn's and ulcerative colitis
- Update on the #wecantwait petition.
In June 2020, tired and frustrated waiting for a decision by Pharmac to fund the desperately needed medication ustekinumab (Stelara), a CCNZ subcommittee was formed to petition Parliament to directly fund the drug. The committee worked tirelessly over the next few months organising the campaign. There was extensive media coverage, including several spots on the evening news and opinion pieces in the press. Over the next two months, over thirty thousand people signed a petition for Parliament to fund ustekinumab, a medication which should have been funded years ago.
On 2 December 2020 over a hundred people marched from Civic Square in Wellington to the steps of Parliament to present the petition, stopping along the way at Pharmac headquarters to engage its CEO and Board Chairman. Amidst TV cameras and several reporters, the petition was received by MP and ACT leader David Seymour who spoke of the urgent need to review Pharmac's processes. Other speakers included IBD nurse Marian O'Connor, Dr. Richard Stein, and Malcolm Mulholland of Patient Voice Aotearoa.
The petition sat with Parliament's Petitions Committee for the next several months as our country grappled with the threat of Covid. In June 2021 Dr. Stein was invited to make a written submission in support of the petition, followed by an oral submission in front of the entire committee last month. Also giving testimony were Professor Richard Gearry of Christchurch, Dr. Zoe Raos, current President of the NZ Society of Gastroenterology, and Taranaki IBD nurse Marian O'Connor. Their testimony was live-streamed and can be viewed on the Petition Committee's Facebook page.
On 29 November 2021, Parliament's Petition Committee issued their recommendations to the House of Representatives. They chose not to progress the petition, taking the position that Parliament should continue its "hands-off" policy when it comes to medication funding and wait for the Pharmac Review Panel's final report, due out in February 2022.
While on the surface these results are disappointing, they come as no surprise. Parliament understandably does not want to get involved in deciding which medication to fund. But if Parliament does not take a stand, who should? Pharmac is underfunded and it is Parliament who dictates their budget. It is up to us and our sister NGOs to change the status quo.
Was the petition an exercise in futility? Definitely not! By bringing this debate into the public domain, we have raised awareness and started important dialog. The current review of Pharmac is a direct offshoot of our efforts. As an organisation, CCNZ will continue to strive to make adequate funding of health care a priority in New Zealand.
Members of the CCNZ petitions subcommittee include Professor Richard Gearry from the University of Otago, Christchurch, Co-Chairs of the IBD Nurses Group of the NZNO, Jacqui Stone and Marian O'Connor, CCNZ Chair Dr. Richard Stein, Dr. Malcolm Arnold, past President of the NZ Society of Gastroenterology, and Waikato gastroenterologist Dr. James Fulforth.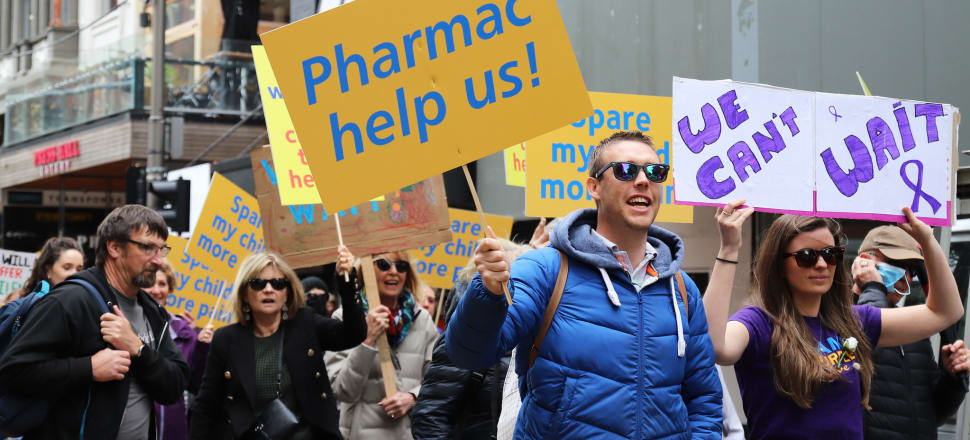 #wecantwait


The CCNZ toilet card clearly states that the holder has a medical condition and needs to use a toilet quickly. Although it does not guarantee you access to a toilet, most places you visit will be willing to help you. The card is a small, credit sized card, designed to fit easily into your purse, wallet or pocket. You can show the card when you're out shopping and socialising and it may help you gain access to a toilet.
If you would like a "I Cant Wait" toilet card please email us and we will send out an application form for your medical provider to complete or download your application here.


Do you want to support "I Can't Wait!" cardholders?
Placing a CCNZ sticker in the window of your business that you recognise the "I Can't Wait" card can truly change lives.
Honouring the card allows people with Crohn's disease, ulcerative colitis and other medical condition to use your facilities in the event a cardholder needs one urgently.
This simple act of kindness gives people with medical conditions the confidence to leave home without the fear of having an accident in public. It gives them the opportunity to do what most of us take for granted: the opportunity to leave home, to shop, to meets friends, and to live a normal life.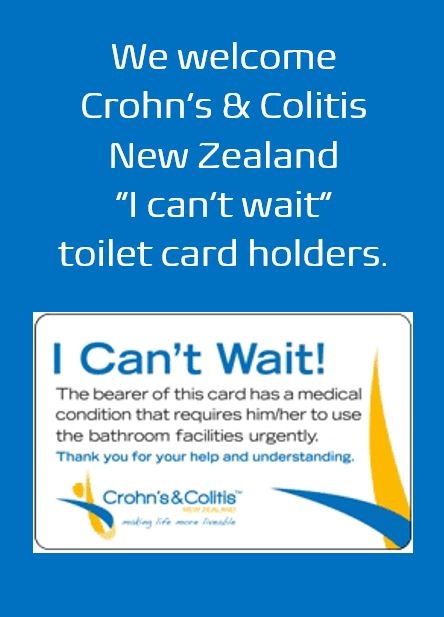 Holders of the "I Can't Wait" card have gone through the process of applying for the card which requires their doctor's documentation that they have a condition for which the card is necessary.
CCNZ recognises and publicises participating business on our webpage and social media platforms. Let people know that your business is making a difference in the lives of members of your community. Click here to find out who they are.

For more information please email us.
Want to know what to do if someone presents this card to you? Download our educational sheet here.