LATEST NEWS

Inequitable Access to IBD Therapies Extends Beyond Developing Nations
24th August 2021
New Zealand [NZ] has the third highest prevalence of inflammatory bowel disease [IBD] worldwide and ranks 22nd for gross domestic product among Organisation for Economic Co-operation and Development [OECD] nations, but has been left trailing behind comparable nations in the funding of therapies for IBD.
Pharmac Review Panel Submission

16th July 2021
CCNZ submitted a response on behalf of all patients who live with IBD to the PHARMAC Review Panel this week. To read our submission please click the link below.
World IBD Day 2021

11th May 2021
Exhibiting their artistic talents, politicians and leaders across New Zealand have put up their hands to raise awareness of people living with chronic illnesses. On 24 May, an artistic installation called "Unmasking IBD" will be unveiled at the Grand Hall of Parliament, representing the masks that people with chronic diseases like Crohn's disease and ulcerative colitis wear to hide their illnesses in everyday life.
Otago Access Radio interview about the I Can't Wait Campaign
5th May 2021
Our Chair, Dr Richard Stein and our Operations Manager, Belinda Brown were interviewed yesterday by Otago Access Radio about Crohn's and colitis and the I Can't Wait Campaign. To listen to the interview, please click the link below.
Upper Hutt City Council asks businesses to let people with Crohn's use staff toilets
7th April 2021
A campaign calling on businesses to provide people with inflammatory bowel disease access to staff toilets in an emergency is gaining traction in the Hutt Valley.
Crohn's disease
and ulcerative colitis are inflammatory bowel diseases (IBD) that can cause abdominal pain, severe diarrhoea, fatigue, weight loss and malnutrition. Flare ups of the disease are common and can lead to emergency hospitalisation surgeries to remove sections of the bowel.
Campaign help for Crohn's sufferers - Otago Daily Times
1st April 2021
Dunedin businesses are heeding the national call to support sufferers of Crohn's and ulcerative colitis, with the roll-out of the ''I Can't Wait'' card campaign in the city.
Magic Talk interview between Roman Travers, Professor Andrew Day and Dr Richard Stein.
10th January 2021
Crohn's disease and colitis sufferers plead with Pharmac to fund new drug.
5th January 2021
Sufferers of Crohn's disease and colitis are pleading with Pharmac to fund a drug that's available in Australia and 37 other countries.
They're worried that the current medicine's becoming less effective over time.
To watch children enjoying themselves at Camp Purple you'd think nothing was up.
Why does Pharmac neglect inflammatory bowel disease?
18th December 2020 - NZ Medical Journal
Crohn's disease (CD) and ulcerative colitis (UC), collectively known as inflammatory bowel disease (IBD), are chronic, incurable, inflammatory diseases. Symptoms are severe and include bloody diarrhoea, abdominal pain, fatigue and inflammation in the anal area; extraintestinal comorbidities can also occur, including arthritis, liver disease, iritis and skin lesions. CD and UC follow a relapsing and remitting course and in times of flare can lead to hospitalisation, often coupled with abdominal and perianal surgery, followed by varying periods of recovery. New Zealand has the third highest prevalence of IBD in the world, and the incidence is still increasing. A burden-of-disease report published in 2017 reported that IBD costs New Zealand an estimated $245,000,000 in healthcare costs and lost productivity.
Young Crohn's disease sufferer launches campaign to make workplace toilets accessible
12th December 2020
Nicole Thornton wants people with inflammatory bowels diseases (IBD) to stop living in fear of having an accident in public.
The 16-year-old Crohn's disease patient from Lower Hutt has helped launch a campaign encouraging businesses to open up their toilets to people with medical conditions like hers.
I Can't Wait Campaign w/ Doctor Richard Stein and Mayor Campbell Barry
11th December 2020
Jade from 95bfm, talks with Dr Richard Stein and Mayor Campbell Barry of the Lower Hutt area about their support of teen Nicole Thornton's advocacy campaign "I Can't Wait." The campaign advocates for people with Crohn's disease and other urgent needs for bathroom usage to carry "I Can't Wait" cards so businesses can open their toilets for usage without the need for unnecessary explanation.
Campaign launched for businesses to display for 'I can't wait' toilet stickers
10th December 2020
Radio New Zealand Interview.
Heart-breaking': 30,000 sign petition urging Pharmac to fund inflammatory bowel disease medicine
2nd December 2020

It is too late for Hayley Greer.
The 24-year-old from Lower Hutt had surgery to remove her colon in January, after medicine for her inflammatory bowel disease stopped working. She will live with an ostomy bag for the rest of her life.
National MP Michael Woodhouse tells of 'pain' living with Crohn's disease at tearful march to fund medication
2nd December 2020
National MP Michael Woodhouse has talked about the "pain" of living with bowel disease at a tearful march to Parliament where advocates called on Pharmac to fund medication.
Crohn's and Colitis NZ, a charitable trust established in 2010 to respond to the needs of patients across the country, led a march on Wednesday to present a petition of more than 30,000 signatures to Parliament and Pharmac's headquarters.
Nats MP Michael Woodhouse speaks of pain of living with Crohn's as petition is delivered to parliament
2nd December 2020
Patients with Crohn's disease and ulcerative colitis marched to Parliament today with a 30,000-signature petition for Pharmac to fund a medicine that would help sufferers – with National MP Michael Woodhouse speaking of his own experience with Crohn's.
Pharmac boss to talk with Crohn's sufferers protesting for drug funding
2nd December 2020

The head of the government's drug-buying agency says they would like to have the budget to fund pricey gastrointestinal drugs like Stelara and Entyvio. 'We're on the same side,' she tells sufferers.
At just 23, Danielle Barber has had to make the difficult decision that she will never have children.
Pharmac review: Drug firms challenged to cut prices
30th October 2020
As the new health minister is tasked with commissioning an independent review of Pharmac's drug-purchasing model, there are promising signs of agreement.
Three months ago, 34-year-old Jessica Port was approved for a so-called compassionate supply of the unfunded drug Ustekinumab. She was the last one.
Prime Minister Committed To Pharmac Investigation, But Health Minister At Odds

15th October 2020
On 30 September Prime Minister Jacinda Ardern committed to having an investigation into Pharmac's decision-making processes, the same day she received an open letter endorsed by 105 medical professionals slamming Pharmac's processes, but official correspondence shows Health Minister Chris Hipkins appears not to have heard about it.
Click here to read Hon Chris Hipkins letter.
Click here to read Dr Richard Stein's response.
Internationally- Respected Medical Specialist Slams Pharmac, Urges PM To Investigate

8th October 2020
In a blistering open letter to Prime Minister Ardern, world renowned expert in Crohn's disease and ulcerative colitis, Professor Richard Gearry, blasts Pharmac for "gross obfuscation" around their refusal to fund a desperately needed medication for people with these diseases. He calls their decision "inhumane" and "indefensible".
Click here to read Professor Gearry's letter to our Prime Minister Rt Hon Jacinda Ardern
Click here to read the list of 105 Medical Professionals who have endorsed Professor Gearry's letter to the Prime Minister.
Pharmac under fire for 'inhumane' funding decisions affecting sufferers of severe inflammatory bowel disease
1st October 2020
A leading expert in severe inflammatory bowel disease has criticised Pharmac for its "inhumane" decision to refuse to fund further treatment options for sufferers.
The government agency recently decided to halt its funding of further drugs for the treatment of severe inflammatory bowel disease (IBD), which includes Crohn's disease and ulcerative colitis, for patients who have failed every other funded treatment.
Pharmac petition calling for better bowel disease medication reaches over 25k signatures
13th September 2020
A petition backed by medical professionals asking Pharmac for better access to bowel disease medication that's available overseas has reached more than 25,000 signatures.
There are limited therapies on offer in New Zealand and if they don't work surgery is often the only option and it comes with a risk of impacting fertility.
Lack of bowel condition drug compromising patients
3rd September 2020
New Zealand is falling further behind Australia and other developed countries over access to up-to-date medications to treat inflammatory bowel disease, Dunedin gastroenterologist Michael Schultz says.
"We need to do something."
Petition urges Pharmac to fund Crohn's and colitis medication
29th August 2020
Thousands of people are backing a petition to improve the lives of hundreds of New Zealanders with Crohn's disease and ulcerative colitis.
Leading gastroenterologists want the government to urgently fund up-to-date therapy for severe Crohn's disease and ulcerative colitis for patients for whom all other treatments have failed.
Thousands of NZers with inflammatory bowel disease plead for better access to medication
26th August 2020
The lack of treatment for those with severe inflammatory bowel disease is being described by experts as disgraceful.
New Zealand has the third-highest rate of the disease in the world, but there are only two funded drugs here to help treat it.
Calls for Pharmac to fund better bowel disease drugs
26th August 2020
Thousands are calling on Pharmac to fund better medication for bowel disease.
More than 20,000 New Zealanders live with diseases such as Crohn's or colitis but if the funded drugs don't work, or for only a limited time, there are no other options.
Jessica Port has tried every treatment available in New Zealand.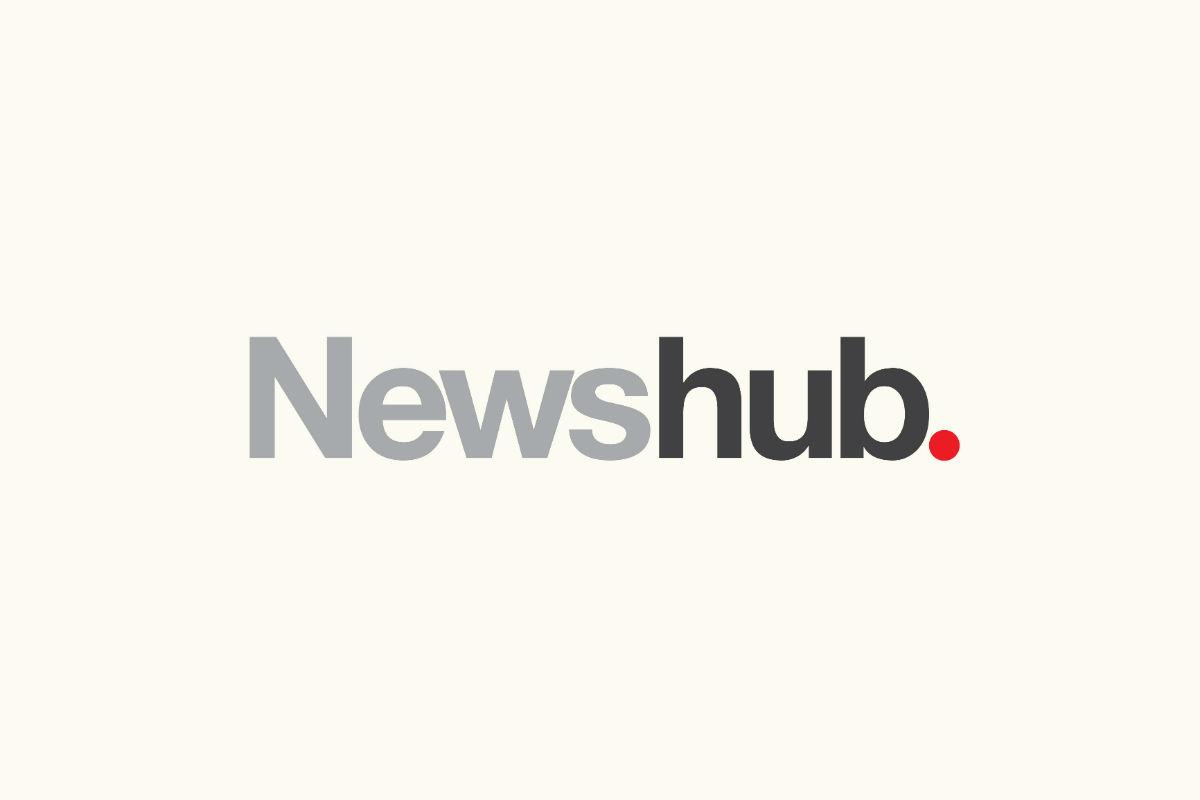 Over 200 medical professionals launch petition calling for better medication for bowel disease
24th August 2020
A petition has been launched by over 200 medical professionals calling on PHARMAC to urgently fund better medication to help New Zealanders with bowel disease.
The group, made up of surgeons, scientists and nurses, are describing the lack of treatment available as a 'national disgrace'.
Every second Thursday, Belinda Brown has to inject herself with medication.
Report reveals severe shortage of bowel health specialists

31st July 2020
Hopes the deployment of specialist bowel doctors throughout the country is decided by the Ministry of Health, rather than District Health Boards.
A new report looks into the capacity and demand faced by the current gastroenterology specialist workforce, in comparison to other countries.
Biosimilar statement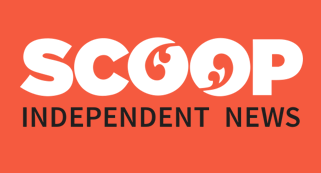 9th July 2020
Crohn's and Colitis New Zealand Charitable Trust is a national organisation whose mission is to support people with Crohn's disease and ulcerative colitis. Its Board of Trustees has approved a position statement regarding medications known as "biosimilars".
World Inflammatory Bowel Disease Day:
The quest to make New Zealand more "Patient Friendly".
19th May 2020
Around the world over fifty countries recognise the 19th of May as World IBD Day. IBD (or Inflammatory Bowel Disease) refers to two diseases, Crohn's disease and ulcerative colitis. For New Zealand these diseases carry particular significance. Our country has the third highest incidence of IBD in the world.
Help Celebrate World Inflammatory Bowel Disease Day.
19th May 2020
Inflammatory bowel disease (IBD) affects over 20,000 New Zealanders. Most are diagnosed between the ages of 15 and 45 years but can also be diagnosed in childhood.
Otago Researchers fast-track app for bowel disease sufferers in new COVID-19 era.
13th May 2020
University of Otago researchers, in collaboration with others in New Zealand, have been developing a smartphone app to help improve care for people with Crohn's disease and ulcerative colitis.
IBDsmart, is an app for symptom monitoring of patients. Similar for regular monitoring, the app would ensure that patients with problems can be separated from patients with no problems and these patients given priority for an outpatient appointment.

Facing Crohn's challenge head-on.
19th February 2020 - Ashburton Guardian
Ostomy New Zealand Magazine - 2/2020
On the surface Isabel Andrew is like any other smiling 11-year-old girl, full of chat and laughter, but look a little closer and you will see her smile is not quite as bright as it could be...
Bachelor star motivates kids with Crohn's disease and colitis
22 January, 2018
Last year's winner of TV's The Bachelor has inspired children and adults at a camp organised to spread awareness and motivate those struggling with Crohn's disease and ulcerative colitis to become comfortable with who they are
The first issue of the EFCCA Magazine 2018 is now available.
We hope you enjoy reading about our latest activities, news from our members and other interesting articles related to IBD. Many thanks to those who have contributed to it.

Bowel disease a 'looming crisis' in NZ
4 November, 2017
New Zealand faces a "looming crisis" in inflammatory bowel disease care, University of Otago Associate Prof Michael Schultz warns.
He is a gastroenterologist and researcher, who heads the department of medicine at the university's Dunedin School of Medicine.

Patients call for better Crohn's disease treatment
2 November, 2017
Patients and their doctors are calling for better care for a hidden but debilitating condition that hits young people and extremely hard.
Almost 21,000 New Zealanders have Inflammatory Bowel Disease (IBD) - better known as Crohn's disease and ulcerative colitis - a fifth of them children, according to a new study.

NZ has world's third highest rate of inflammatory bowel disease
2 November, 2017
New Zealand has the third worst rate of inflammatory bowel disease in the world and it is growing at an alarming rate, a new study has found.
The study, launched this morning in Parliament, estimated 20,792 New Zealanders were affected by the disease. That's a rate of one in every 227 people which puts the disease on par with type 1 diabetes.