NICKY'S STORY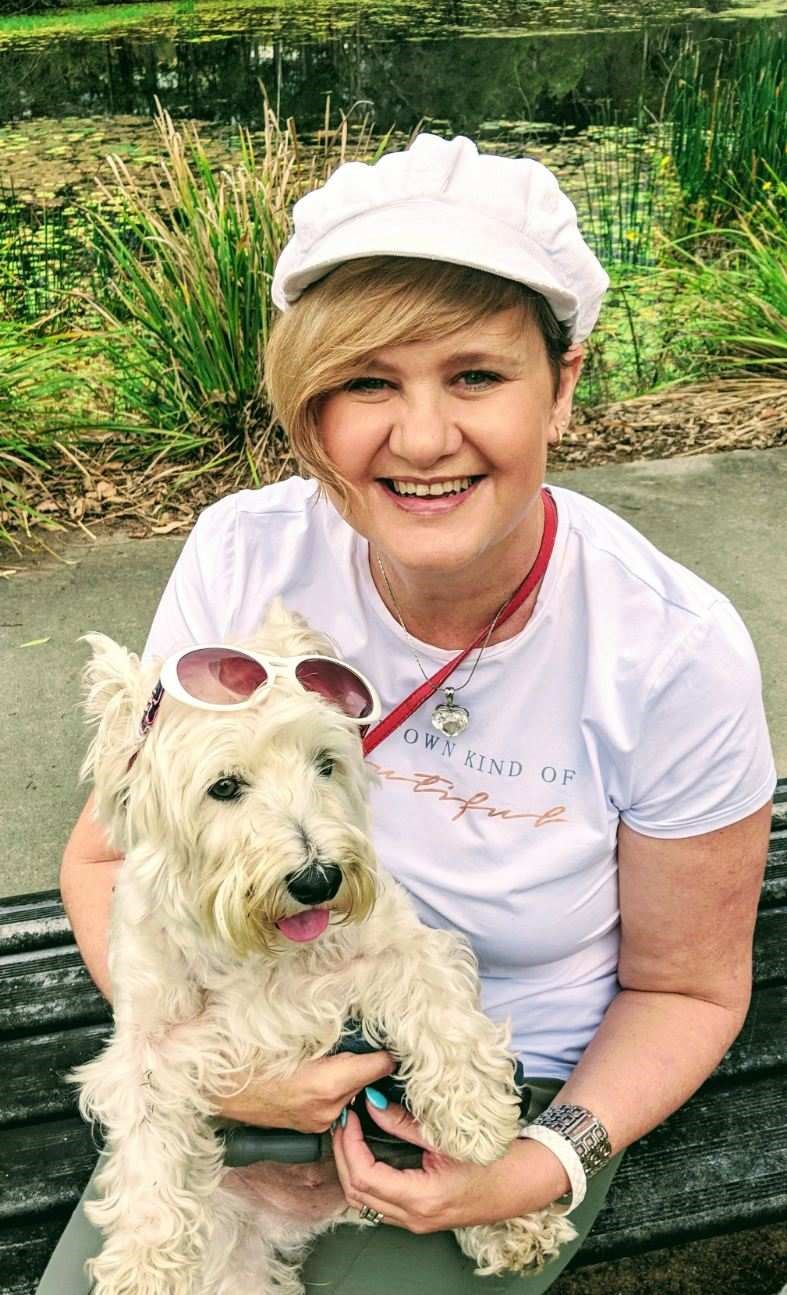 My name is Nichola Hamilton and I am originally from Invercargill, Southland New Zealand.
It was 1987 and I was a fit healthy teenager working full time in pharmacy and loved riding horses and enjoying life. I was 17 years old and I was at my sisters wedding on the Gold Coast and I got very ill very quickly. We thought it was a bad bug or flu, I just made the wedding on time, to be bridesmaid.
We returned to New Zealand and myself and my dear mother ended up in Kew hospital both not well at all. I had a colonoscopy after symptoms of vomiting, diarrhoea, extreme pain, bleeding and tremendous weight loss. I was diagnosed with severe Crohn's disease.
My Mum was diagnosed at the same time with bowel/ lymph gland cancer and sadly only lived four months after. I am the youngest of 8 and truly blessed to have such wonderful siblings. It was extremely difficult for my dad and my eldest sister who took over the role of mother and sister. I never realised at this stage how my life would be, I've been in hospital every year.
Since 1987 I have endured over 25 surgeries... I currently only have part of my small bowel left; I am now 51 years old. Basically my disease travelled to so many places over the years, my large bowel has been removed, my rectum, all reproductive area, surgical menopause at 30 and no children sadly. I live with a permanent ileostomy and have done so since I was 25 years of age, my bag kept me alive literally.
My story is rare and unique, and I bless the 260 cm of small bowel I have left. I can currently eat bland food and have ensure drinks, sometimes I have nasal feeding as I have so much scar tissue and pain daily due to all the surgeries. However I am alive and so grateful to be here, especially after having septicemia three times last year.
Over the years I have been in and out of jobs and relationships, however I studied and became a qualified counsellor and author of 'Living with Crohn's disease'. I also have also been a guest speaker on a number of occasions for nurses and doctors on education days sharing my story.
What has kept me going?? A good kiwi tough spirit, my upbringing, my amazing family and friends and my 2 westy dogs. I have Boomer now who is 6 years old, he is my boy and I adore him, dogs are the best therapy ever. I've battled depression and came through the other side, that alone can be very challenging.
I wrote my book to give education and hope. Thanks to my medical and holistic team and 16 wonderful professionals who contributed to my book. It was all bought together with a great publisher behind me. The team range from; my surgeon, gastro, dietician, stoma nurse, holistic team and IBD hero's sharing their stories with me, just to name a few.
Currently I am at the hospital two half days per week as I don't absorb magnesium due to short bowel syndrome. I dog-sit and volunteer one morning in a pharmacy along with promoting my book. I live on the Gold Coast near water, walk my boy twice daily and keep a simple life to preserve my health. I have a balance of conventional and holistic treatments and share lots of tips.
My message to anyone with IBD is, never say never, follow your dreams, bless those good days.
IBD doesn't define us, we just learn to live with it.
This is just a brief summary of my journey so far, please hop online if you would like to purchase my full story.
Sending hugs to all IBD patients, their loved ones and carers.