APPLICATION PROCESS
REGISTRATION FOR CAMP PURPLE LIVE 2023
Camp Purple Live
21st - 26th of January 2023
Living Springs, 218 Bamfords Rd, Allandale, Lyttleton 8971
Registration for camp is open to children and teens who have been diagnosed with either Crohn's Disease or Ulcerative Colitis and are between the ages of 9 and 17. Please send an email to: campenquiries@crohnsandcolitis.org.nz and request a registration packet. The camp has openings for 78 campers this year so early registration is advised. Registration packs will also include a medical form that will need to be filled out by your doctor.
Please note:
Camp Purple 2022 was postponed until January 2023.
All 17 year old's who were registered to attend Camp Purple in 2022, as at the 30th of December 2021, can attend the camp in 2023 if they choose, even if they will be 18.
Those of you who have been accepted to attend Camp Purple as a volunteer or camper or planned to attend the parents' seminar (as at the 30th of December 2021) will automatically be accepted for January 2023. Once we have the dates, we just need you to confirm if you will still be attending.
Campers and volunteers will not need to complete a full application, just an update of information.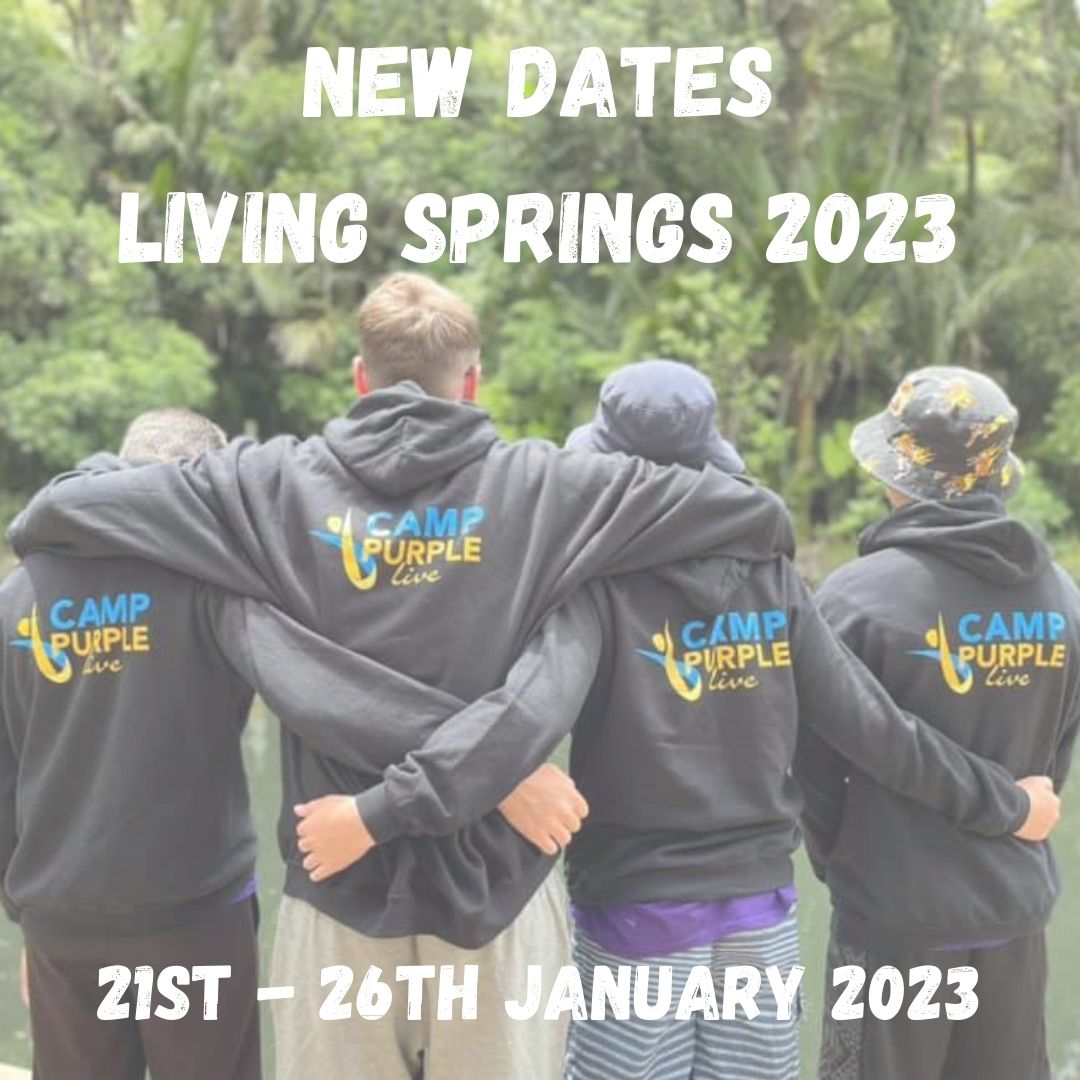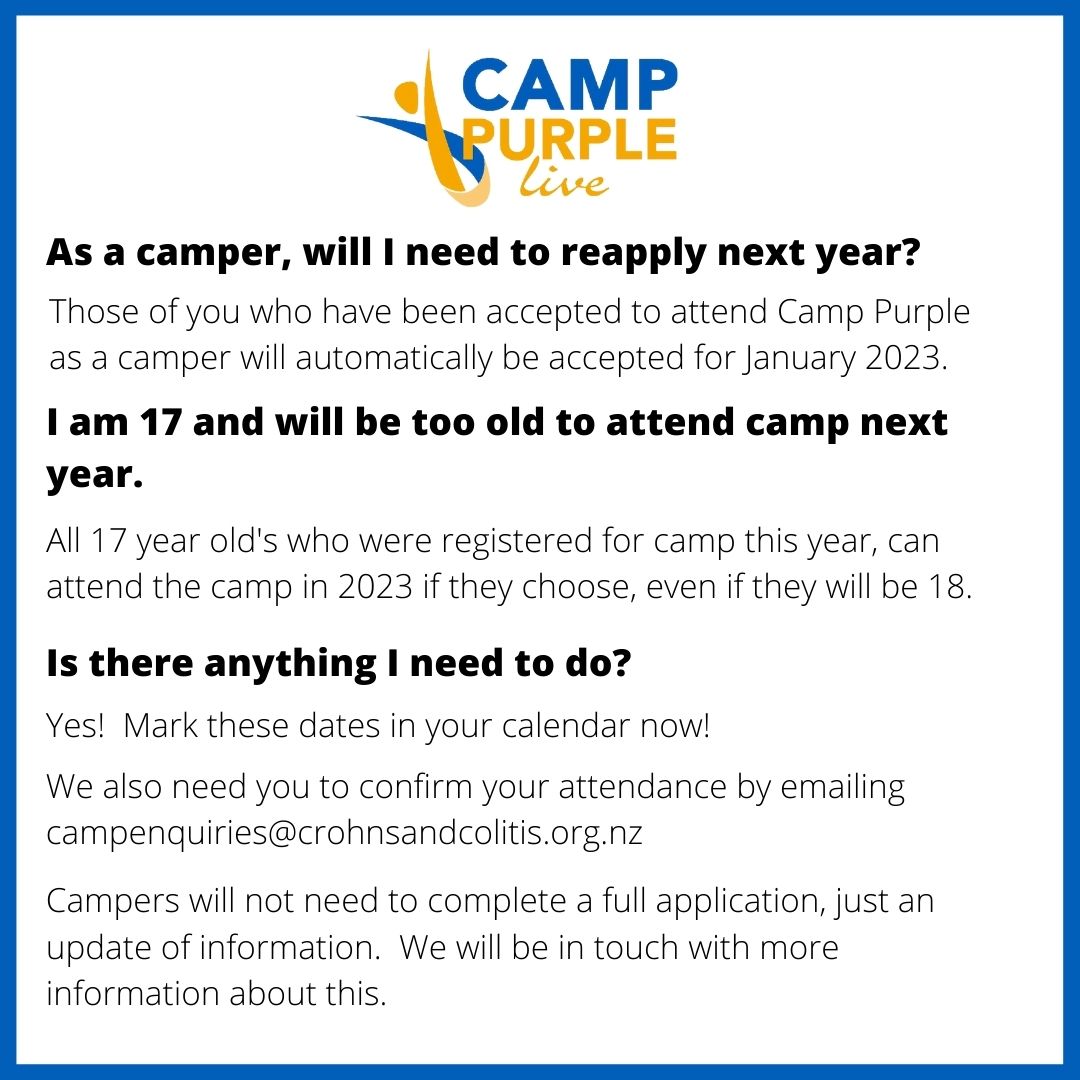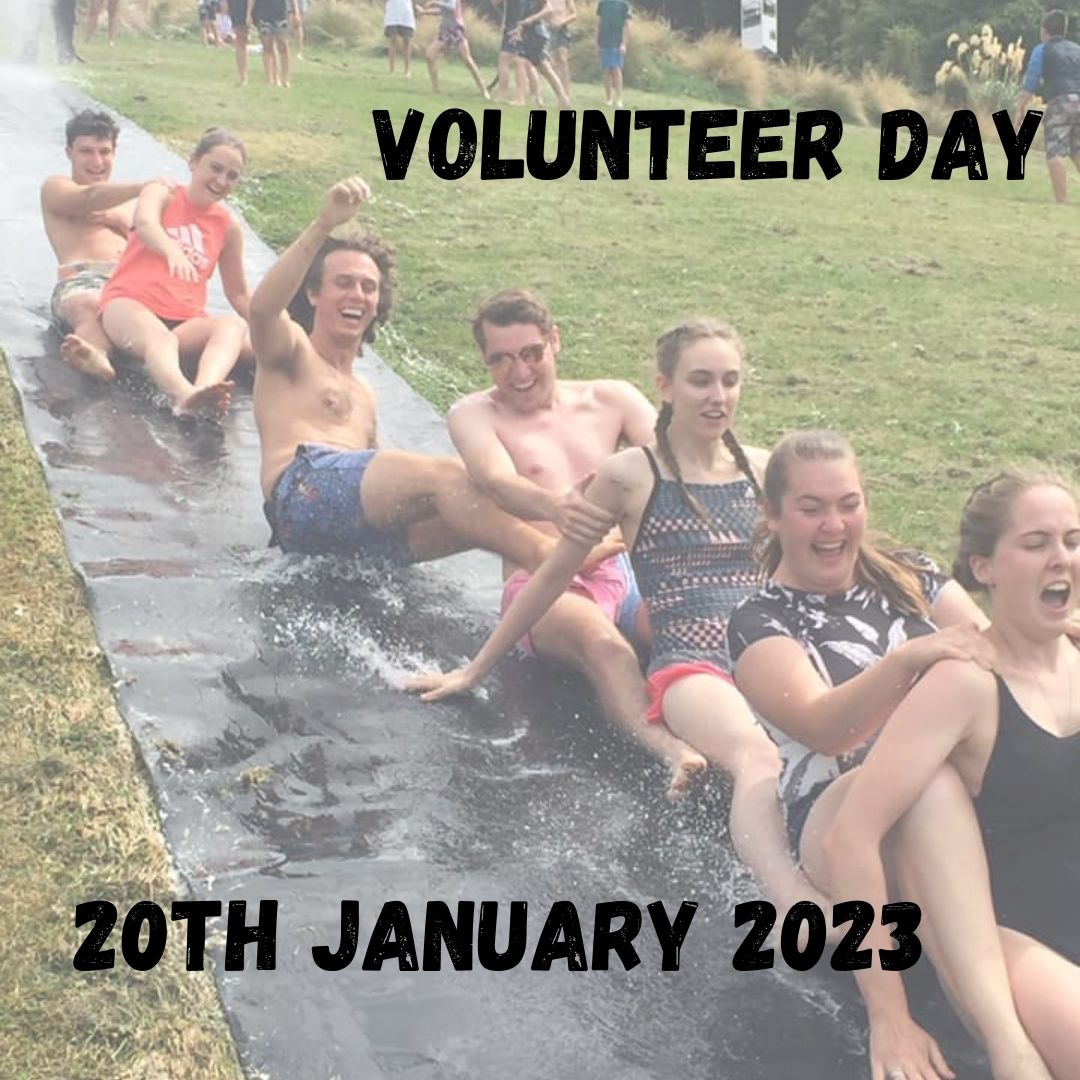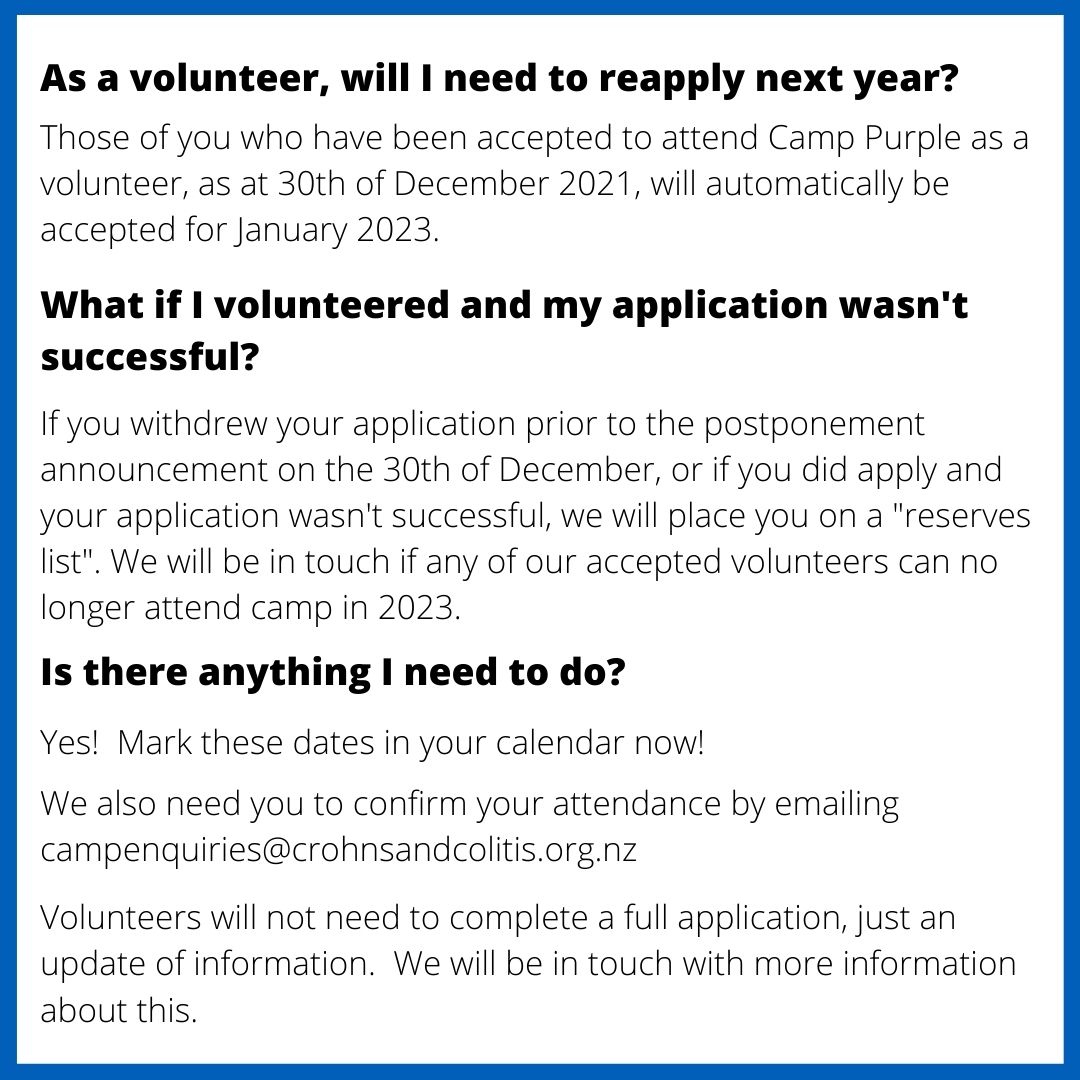 Applications Close Friday 30th September 2022!