VISITING NEW ZEALAND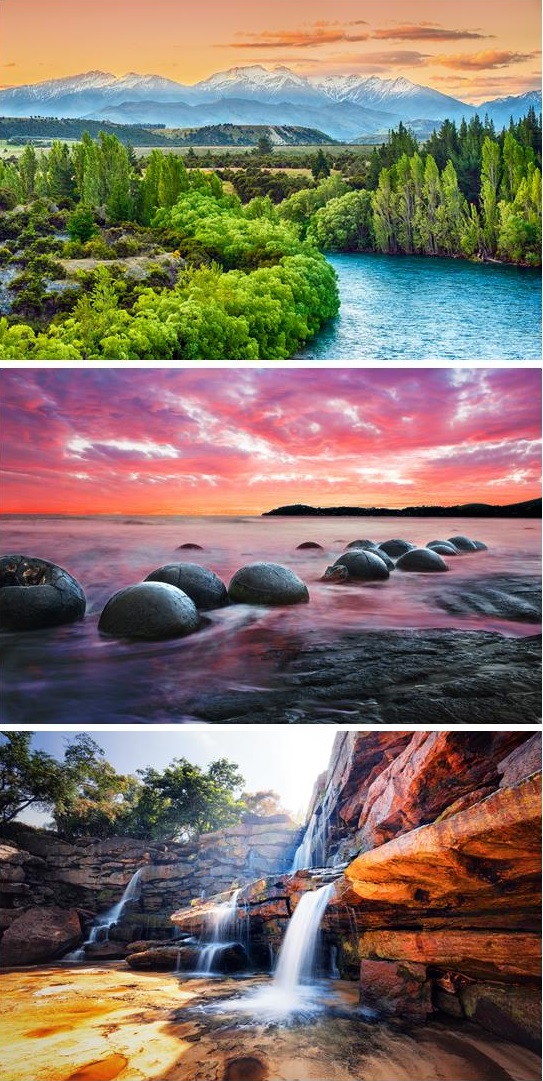 New Zealand is undoubtedly one of the most spectacular places on earth.
Here are just some of the unique things about New Zealand that makes it one of the worlds greatest tourist destinations.
The incredibly diverse and unspoilt scenery, from beaches and rainforrests to mountains, lakes, glaciers and volcanoes. There's no denying

New Zealand has an amazing range of breathtaking scenery.

The people. "Kiwis," as the locals are called, are naturally warm and friendly people and are very welcoming to visitors. Wherever you go you can expect to receive a friendly smile and a warm welcome.

The outdoor adventures and relaxation.

The unique wildlife.
The culture.
The climate.
The wine.
The safety.
New Zealand is a very special place, some would even say it is magical - come and enjoy what this magnificent country has to offer!
RECIPROCAL HEALTH CARE AGREEMENTS
New Zealand has reciprocal healthcare agreements with Australia and the United Kingdom. For further information on these visit:
BRINGING MEDICATION TO NEW ZEALAND
Medsafe is the New Zealand Medicines and Medical Devices Safety Authority. We are responsible for the regulation of medicines and medical devices in New Zealand. We ensure that medicines and medical devices are acceptably safe. The Medsafe website provides information for travellers with medicines or medical devices entering or leaving New Zealand.